We understand the fact that every student wishes to get an internship or a job opportunity with reputed digital marketing firms post the completion of their respective course. This is why we have partnered with many notable companies to provide you with the best of opportunities out there.
We help all CIIMians throughout the selection process with mock interviews and English speaking. Courtesy of this dedication of our trainers, most of our students are now working at top IT and digital marketing companies.
The students of CIIM receive amazing job offers from top digital marketing firms and IT companies located in both India and abroad. Check out the offer letters of a few of our students who have made us immensely proud.
30500+ students have been placed in many firms so far. This month, the following CIIM students have been placed in prominent digital marketing companies through our placement program.
Every student who completes a digital marketing course from CIIM is eligible for our placement drive. Every month we get many CIIM students placed at our partner organizations – we have thus far placed more than 10K students. You could be next!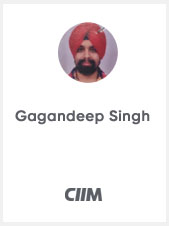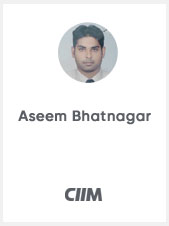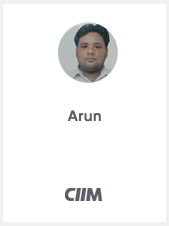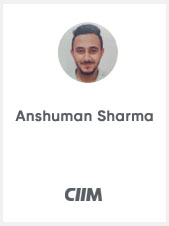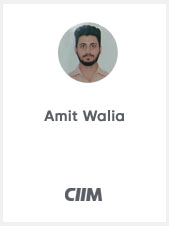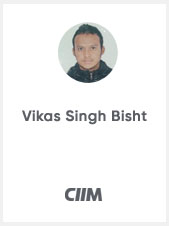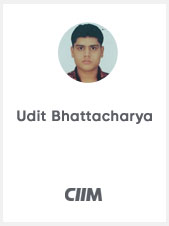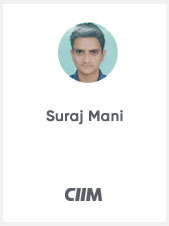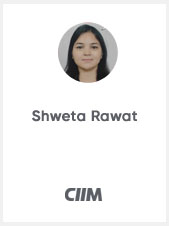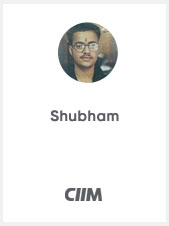 See what our Trainees Feel About us
Here's how one of our students made the best out of our courses. Check out the video
below and listen to her experience in her own words.

CIIM's course modules cover all aspects of the modern-day digital marketing industry. Furthermore, trainers are very friendly and always ready to help."
Dr. Sheenam

I am from Yamuna Nagar. After graduation, I was very confused about my career. Then one of my friends suggested digital marketing. After learning more about this field, I was amazed at the opportunities that it presented. One can even work as a freelancer in digital marketing. After quick research about the best institute, I came across CIIM. During my course, I was really impressed with the course curriculum and the faculty. Post the completion of my course, I was offered a job for the profile of a content writer in PPC Champ, the institute's digital marketing wing. I highly recommend CIIM to anybody who wants to make a career in digital marketing."
Khyati Gosain

"I had some knowledge about Search Engine Optimization (SEO); however, I wanted to study digital marketing in detail. For this purpose, I joined CIIM. Thanks to the expertise of the trainers, I now know everything about all digital marketing tools and methods."
Rahul Saini

"I did my graduation and post-graduation from Delhi University. The best thing about CIIM's digital marketing course is that it is divided into many modules, which makes it very easy to understand even for beginners. We were also given the opportunity to attend many seminars which helped address all our doubts. The faculty is very well versed in all the concepts. I would suggest CIIM to all aspiring digital marketers."
Ankita Chauhan

"Our trainer inspired us to learn, ignited the imagination and instilled the love of learning in our life. Besides the regular course curriculum, he also taught us many tips and tricks that would help us even while we work a full-time job or run our own business."
Aprana

"Since digital marketing is on the rise, I was planning to take a course in the same. After taking the free trial class, I realized that CIIM was the right Institute for me. In my course, I learned many things including, SEO, SMM, etc. Overall, it was a great experience, and I would recommend the young generation to start with digital marketing as soon as possible."
Sahil Saini

"
I have done my graduation in BCA. I wanted to become a travel blogger. So my friend suggested me taking a course first. With CIIM's course, I learned the use of Google ads, email marketing and social media marketing. It was really useful."
Shubham Sharma

"During my MBA, I came across this intriguing term 'digital marketing'. So I d came across CIIM & I joined a course there. I found the environment very friendly and was amazed with the hands-on experience. Thanks to CIIM, I received an amazing job offer after the completion of my course."
Aakriti Sood

"I was actually looking for a digital marketing course which could help with the growth of my own company. I learned a lot of practical things with my course, especially social media marketing. CIIM, indeed, has a great training infrastructure."
Hina Soni

"Everything is based on digital media these days. So, I decided to learn something in the field, this is how I eventually landed up in CIIM. Both the faculty and the infrastructure of the institute are great. Everything I learned was practical; the course helped me grow professionally. I would recommend all digital marketing aspirants to join CIIM."
Rakshanda Thakur
We have a track record of maintaining 100% job placement with every batch. CIIMians have worked hard day in and day out to reach these notable organizations, most of which are our partner companies.