Chandigarh Institute of Internet Marketing (CIIM) – ISO:9001 Certified Digital Marketing institute in Chandigarh — was founded by Surjeet Thakur in the year 2010. We specialize in training aspirants in various digital marketing domains such as PPC, SEO, SMM, SEM, Video Marketing, etc.
What started from a single room in 2010 is now a complete digital marketing institute with students in both India and abroad. We owe all our success to our trainers, whose experience and expertise in the field played a major role in our evolution. 
Meet our panel of expert trainers, who will be your support pillars during the training. All of them have over 10
years of professional experience in the field of digital marketing.

Surjeet Thakur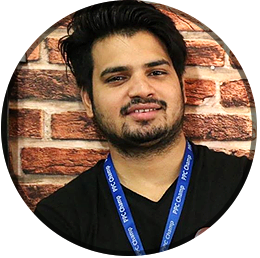 Mukesh Kumar

Ravinder Singh
Rakesh Jain

Bobby Singh

Rahul Sharma

Gagan Kumar

Raghav Nehra

Pankaj Kumar

Kritika Dhiman