Best Digital Marketing Certification Program in Abu Dhabi
Advanced Digital Marketing Certification course in Abu Dhabi
This certification course is the ideal program for anybody who is willing to learn at a quick-pace. Therefore, if you are a student, an entrepreneur, or an aspiring job aspirant, this is a tailor-made certification course for you!
Join the Best Digital Marketing Institute in Dubai
Enroll in our 3 Months ProfessionalCourse designed for Sincere Learners.
PROGRAM LEARNING OUTCOMES AND CONTENT
With CIIM's advanced digital marketing certification course, you will learn about the latest industry-oriented digital marketing concepts and tools in just 3 months. The curriculum has been carefully crafted to give students the maximum output in minimum time.
Get Complete Syllabus of
73+ Course Modules
What you will Get in CIIM?
Chandigarh Institute of Internet Marketing (CIIM) is a pioneer in the field of digital marketing since 2010. We are a Google Premier Partner with an expert team of trainers that have coached over 30500+ individuals. Our course curriculum comes loaded with many benefits and features that are hard to find these days. Here are a few key features of our courses: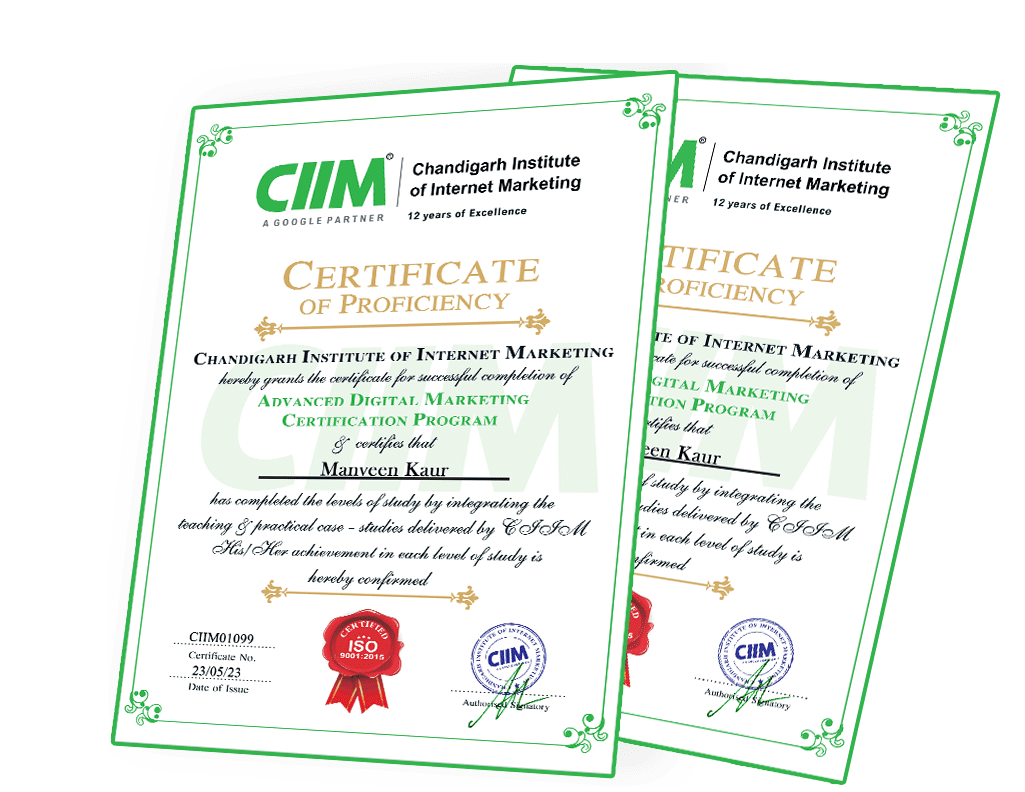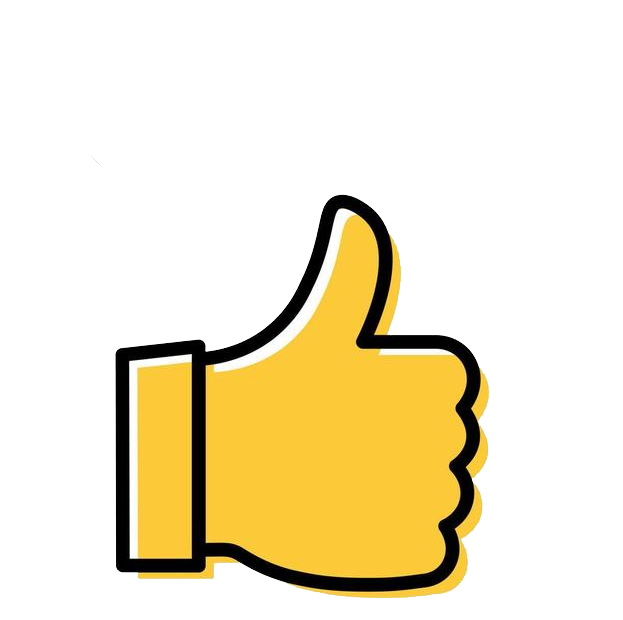 Completed Their Digital Marketing Certification from CIIM
GAIN INTERNATIONALLY RECOGNIZED CERTIFICATION THAT MATTERS!
Advanced Digital marketing certification: Your pass to the best opportunities
CIIM's advanced digital marketing certification will not only provide you with an additional skill set but also make your newly-gained capabilities globally recognized. The curriculum of this course has been drafted in such a way that both working professionals and budding entrepreneurs can benefit equally from it. Waste no more time thinking, it's time to act. Get in touch with us right away!
Anyone from any background can join our Advanced Digital Marketing Mastery Course and become successful.
All you need is a passion for learning marketing and basic soft skills.
3 Months full-time digital marketing internship is also offered to selected candidates for free.
Achieve your career goals with our quality digital marketing training. Get a good job, start freelancing, or grow your existing business.
Abu Dhabi - Abode of Job Opportunities
There was a time when Abu Dhabi was just known for its skyline's mega towers and huge shopping centers. However, now the picture has changed a little. The capital of the United Arab Emirates (UAE) has now become a center of diverse job opportunities in the field of digital marketing.
From Google Ads expert to Social Media Marketing and SEO experts, there has been a great demand for quality digital marketers in Abu Dhabi in recent times. But the supply isn't as much as it should be. Hence there's a huge job opportunity for talented individuals.
30,500+ students have been placed in many firms so far. This month, the following CIIM students have been placed in prominent digital marketing companies through our placement program.
What Our Trainees Have To Say
We have trained more than 12,000 digital marketing aspirants so far and the figure is witnessing a huge surge with time. Here's what they feel about CIIM, our trainers, the quality of our courses, and their journey with us.

CIIM's course modules cover all aspects of the modern-day digital marketing industry. Furthermore, trainers are very friendly and always ready to help."
Dr. Sheenam

"After graduation, I was very confused about my career. Then one of my friends suggested me digital marketing. After learning more about this field, I got to know that one can even work as a freelancer in this field. I was really impressed with the course curriculum and the faculty. Post my course completion, I was offered a job as a content writer in PPC Champ, the institute's digital marketing wing."
Khyati Gosain

"During my MBA, I came across this intriguing term 'digital marketing'. So I d came across CIIM & I joined a course there. I found the environment very friendly and was amazed with the hands-on experience. Thanks to CIIM, I received an amazing job offer after the completion of my course."
Aakriti Sood

"I was actually looking for a digital marketing course which could help with the growth of my own company. I learned a lot of practical things with my course, especially social media marketing. CIIM, indeed, has a great training infrastructure."
Hina Soni

"I had some knowledge about Search Engine Optimization (SEO); however, I wanted to study digital marketing in detail. For this purpose, I joined CIIM. Thanks to the expertise of the trainers, I now know everything about all digital marketing tools and methods."
Rahul Saini

"Our trainer inspired us to learn, ignited the imagination and instilled the love of learning in our life. Besides the regular course curriculum, he also taught us many tips and tricks that would help us even while we work a full-time job or run our own business."
Aprana
The students of CIIM receive amazing job offers from top digital marketing firms and IT companies located in both India and abroad. Check out the offer letters of a few of our students who have made us immensely proud.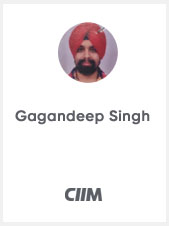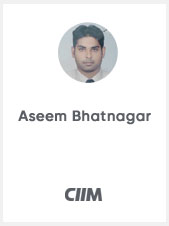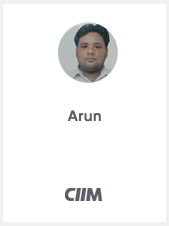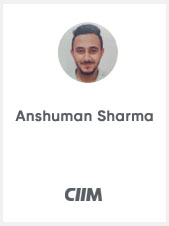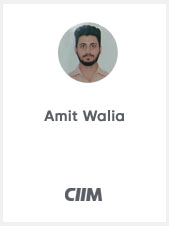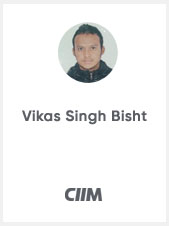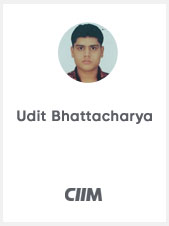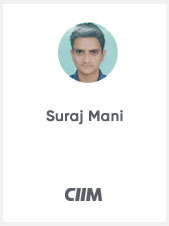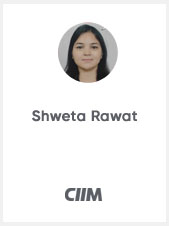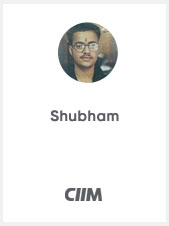 CIIM Trainees are working at
We have a track record of maintaining 100% job placement with every batch. CIIMians have worked hard day in and day out to reach these notable organizations, most of which are our partner companies.
Meet our panel of expert trainers, who will be your support pillars during the training. All of them have over 17+
years of professional experience in the field of digital marketing.

Surjeet Thakur
Digital Marketing Trainer
The founder of CIIM, Surjeet Thakur has professional experience of over 15 years in digital marketing.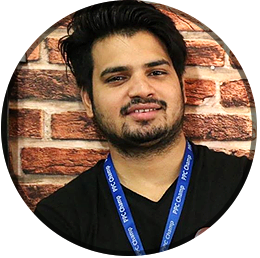 Mukesh Kumar
Digital Marketing Trainer
Mukesh has a penchant for Pay-Per-Click (PPC) ad campaigns, funnel Creation and Affiliate Marketing.

Ravinder Singh
Digital Marketing Trainer
When it comes to best white hat SEO techniques, no one can match the expertise of Ravinder Singh

Rakesh Jain
Digital Marketing Trainer
Rakesh Jain has been teaching Google ads for the last 18 years & has vast knowledge

Bobby Singh
Digital Marketing Trainer
Social Media Marketing (SMM) is Bobby's first love. His spouse comes second!

Karan Singh
Digital Marketing Trainer
Karan is a seasoned expert who combines deep industry knowledge with his passion for teaching.
Shalu
Digital Marketing Trainer
Shalu's expertise is a deep understanding of consumer behavior. This expertise is what she wants to impart to students.
Diksha
Digital Marketing Trainer
She knows the secrets to creating effective email campaigns that engage and convert.

Raghav Nehra
Digital Marketing Trainer
He will help you gain the skill to write compelling, impactful, and SEO-friendly content.

Deepika
Digital Marketing Trainer
A charismatic motivator, dedicated to nurturing self-confidence and enhancing interpersonal skills.
Ravi
Digital Marketing Trainer
Ravi is an expert trainer. His students speak very highly of him during feedback.
Vikrant
Digital Marketing Trainer
Vikrant's knowledge knows no bounds. He's the grandmaster of digital marketing.
Shubham
Digital Marketing Trainer
He says he was born for internet marketing and we don't doubt it!

Ayaz
Digital Marketing Trainer
Ayaz is ever-ready to discuss innovative digital marketing techniques

Mayur
Digital Marketing Trainer
A charismatic motivator, dedicated to nurturing self-confidence and enhancing interpersonal skills.

Gagan Kumar
Web Designing Trainer
Our expert web designing trainer is a visionary who loves to teach the art of making amazing websites.

Kritika Dhiman
Graphic Designing Trainer
Kritika is a creative genius with an artistic flare that inspires each student that she trains.

Jitender Kumar
Video Editing
Trainer
A master of visual storytelling who belives that perfection can always be achieved.

Pankaj Kumar
WordPress
Trainer
Pankaj makes learning WordPress a very easy chore for students, thanks to his years of experience.

Harsh Rawat
Soft Skill
Trainer
Harsh helps students develop important skills like communication, leadership, and emotional intelligence.
Globally Recognized Certification
Over 30,500 Aspirants have Trusted CIIM to Achieve Progress in their Careers.
Of our diploma program, students have found our course immensely useful.
Of our diploma holders have found their dream digital marketing job without any hassle.
Of our diploma holders found our trainers to be 'extremely' helpful.
Over 30,500+ Trainees trust CIIM to power up their careers.
CIIM has 30,500+ members and alumni across the globe. Besides, learning the latest in digital marketing, you'll be joining a network of thousands of members and graduates with the same passion for this fascinating, modern-day discipline.

800+ 5 Stars Student Reviews

1500+ 5 Star Student Reviews

2500+ 5 Star Video Reviews
Enroll in our 3 Months ProfessionalCourse designed for Sincere Learners.
Frequently Asked Questions