Ramesh Babu the barber who owns a Rolls Royce – motivation story
Ramesh Babu motivation story –  Ramesh Babu, a barber who started his business in 1994 with one Maruti van bought from his savings and Now a Billionaire ( owner of 200 Luxury cars)
He got 75 luxury cars on the fleet- a range of Mercedes, BMW's, Audi's, five and ten seater luxury vans and, his ultimate pride, a Rolls Royce  and his business clients range from politicians to Bollywood actors such as Salman Khan, Aamir Khan and Aishwarya Rai Bachchan.
The lowest rent for a car that he lets out is ₹1,000 per day and the highest goes up to ₹50,000.
Early Life & Struggle :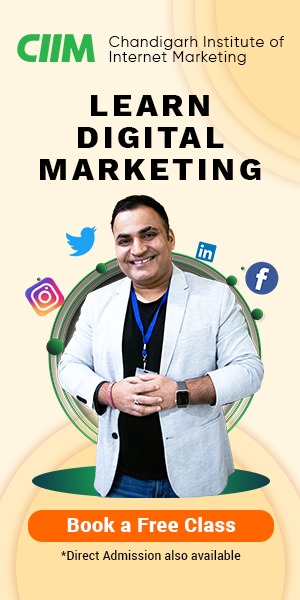 Much of Ramesh Babu's early life was spent in a struggle for survival. Life wasn't always hunky dory for this man. He was only 7 years old when his father, P Gopal, a barber in Bengaluru, died. All he left behind was a barber shop: little did he know that his son would become a billionaire even before he turned 40.
With her husband no more, Ramesh Babu's mother had to work as a cook to help feed her children, get them a semblance of an education and help them have a shot at life.
Since she couldn't run the barber shop, she rented it out for Rs 5 a day.
"We grew up on one meal a day," says Ramesh Babu, in between giving instructions to his staff and answering his mobile phone.
As he grew older, his sense of responsibility tugged at him and he couldn't quite decide if he should study further or start working to support his mother and the family income.
However, upon his mother's insistence, he resolved study up to the pre-university level and then obtained a diploma in electronics. All this while, his father's shop was still being rented out for meager amounts. He then decided to run it himself and in 1989, he began working at the salon that had first been established by his grandfather.
Starting his Business:
Working at the shop which he later named as Inner Space, he always dreamt of owning a car. So he purchased a Maruti Omni and started renting it out. What began as a passion soon translated into an enormously successful car-rental business.
In 2004, he got into the luxury car rental and self-drive business after the government opened up the tourism sector. Ramesh Tours and Travels hasn't looked back since.
Ramesh Babu, the barber who became a millionaire, did exactly this when he was shaping his dazzling destiny. Stories of personal perseverance, the ones where heroes overcome severe obstacles and achieve dizzying heights of success, have been around since the beginning of time but they never get old. They inspire us and inflame our passions, making us believe we too can follow suit. Ramesh Babu bought a Maruti Van with his meagre savings in 1994. By 2004, he had a fledgling car rental business with seven regular cars. In 2014 he has a fleet of 200 cars. What is even more extraordinary is the 75 luxury cars on the fleet- a range of Mercedes, BMW's, Audi's, five and ten seater luxury vans and, his ultimate pride, a Rolls Royce.
Ramesh Babu
Much of Ramesh Babu's early life was spent in a struggle for survival. Now, ensconced in the lap of success, he remains true to the vocation of his heart- a barber. Babu took up to sniping locks in high school, a profession he inherited from his father, to keep his family afloat. It is one that, even now, he does with great aplomb. He charges only hundred rupees for his services. He has been featured in television channels and newspapers all over the country. His phenomenal success coupled with his disarming humility has earned him the moniker, 'Millionaire Barber'. It is the title he used while giving a TED talk earlier this year. This has made him something of an urban legend. Here Ramesh Babu, the Millionaire Barber, shares his utterly inspiring story.
Difficult Beginnings:
I was born in a poor family. My father was a barber. He passed away in 1979, when I was just seven years old. My mother started working as a maid servant to make ends meet. My father had left behind a saloon business on Brigade road which my uncle took to running. He would give us five rupees a day from that. Five rupees, even in those days a pittance, was too less to see to me and my brother and sister's physical and educational needs. We took to having one meal a day just so we could survive. From when I was in middle school, I took up various odd jobs to make a little extra cash. I would deliver newspapers and milk bottles and whatever else was convenient to ease my mother's load a bit. This way I somehow managed to finish my tenth standard and joined evening PUC.
Breaking Point
Sometime in the nineties, when I was in my first PU, my mother had a bitter fight with my uncle. He had simply stopped paying us any money. I told her I should take over the saloon and run it myself. She was adamant that I prioritise my education, but I started working at the saloon too and learning the ropes of the business. In the mornings, I would be at the saloon and evenings at college. Then again at night I would return to the saloon, which would remain open till 1 in the morning. Since then I have been called a barber.
Breakthrough Idea
Later in 1993, I bought a used Maruti van. My uncle had bought a small car and petty pride made me buy one too. I pooled my tiny savings, took a loan and felt grim satisfaction at having bought a marginally grander vehicle than him. My grandfather had to mortgage his property to enable the loan. The loan interest was six thousand and eight hundred rupees and I was reeling from having to make the payments.
The lady whose house my mother used to work, Nandini akka as I like to call her, asked me why I don't rent out the car instead of it just lying around. She taught me the basics of doing this kind of business. She became like a sister to me and remains a big part of my life even today. She called me to her daughter's wedding and showed me off!
Building a successful business:
From 1994 onward I seriously got into the car rental business. The first company I rented it out to was Intel because that's where Nandini akka was working and she helped arrange it. Gradually, I started adding more cars to the fleet. Till 2004, I only had about five to six cars. I was focused on getting the saloon business off the ground, so this was not my priority. The business was not doing well as the competition at this level was intense. Everyone had small cars. I thought of getting into luxury cars because that is something that no one else was doing.
Rolls Royce_Barber
On Taking Risks:
When I was buying my first luxury car, in 2004, everyone told me that I was making a big mistake. Forty lakhs in 2004 for a car, even a luxury car, was a very big deal. I was extremely apprehensive, but simply had to take the chance. I told myself that I would sell off the car if worse came to worst. Fortunately for me, the risk paid off remarkably. No other car rental service had luxury cars of this stature. There were ones who had purchased second hand models and the conditions of those cars were far from pristine. I was the first person in Bangalore to invest in a brand new luxury car and it did very well.
If you want to do business, you must be willing to take risks. When I bought my Rolls Royce in 2011, people warned me about the scope of failures against buying such a tremendously expensive car. I told myself that I had taken a risk in 2004, why can't I take one again almost a decade later? It cost me almost four crore rupees, to buy the car. But once again, it was a risk that paid off. It's been three years since, and it's has proven to be tremendously popular. In December this year, the EMI payments will be over.
Biggest Challenges:
Every business will face challenges and pitfalls. Last April, I had to pay over three crores in road taxes alone. I still don't know how I managed to pull the amount together. I borrowed from so many people and put up property documents to get the cash. Every business will have recurring formidable challenges. The idea is to embrace them wholeheartedly and tackle them vehemently. I had been in the red for a while with the road tax, but in another year or so we will be free of that.
Ideas for the Future:
Earlier we used to pay taxes quarterly. As of now, I have had to put a hold on the plans for expansion because the taxes have become sky high. In 2015 we are going to buy some stretch limousines and other such vehicles.
Message to Aspiring Entrepreneurs:
Ramesh Babu reiterated the simple message to entrepreneurs that he told students to follow in his TED talk.
He still goes to his barber shop every day as he doesn't want to lose touch with his roots. "Every morning at 6, I go to the garage to check on the business. Then, by 10.30 I'm in office. And every evening, without fail, by 5.30 I'm at our salon. There are also people who specially come in to get haircuts from me. I have a loyal client base from Kolkata and Mumbai as well," he says.

Ramesh is also teaching the skill of hairstyling to his kids, two daughters and one son. "It's a skill job and they'll have to learn about it. I take them with me to the shop sometimes, but they are too young to take on anything now. Till I'm there, and hopefully even after, I'll make sure the salon is running successfully. I take no offs, unless it's for a family trip. I have always believed that work is worship. Inner Space is where my bread and butter comes from."
Even today, being such a rich man he did not forget his roots. He cuts the hair of his regular customers for just Rs 65.
Babu owes his success to doing what he thought was best. "Whatever I did, I did well, that's all I can say," he smiles.