Udemy Marketing Strategy and Case Study – Many open online course (OOC) providers come and go. Only a handful of them, such as Udemy reach the pinnacle of success through quality courses, affordable prices and great marketing strategies. In this post, we will take a detailed look at American massive open online course provider, Udemy.
Table of Contents
What is Udemy?
In simple words, Udemy is an online education platform that boasts short and long courses from instructors around the world. There are more than 125,000 courses presently listed on the platform for learners. If you look carefully at the name, you'll find that it combines two words together- You (U) + Academy (demy). Udemy was founded in the year 2010 by serial entrepreneurs Eren Bali, Oktay Caglar and Gagan Biyani. The online learning platform has educated more than 50 million students from over 192 countries, through its courses covering over 65 languages.
History of Udemy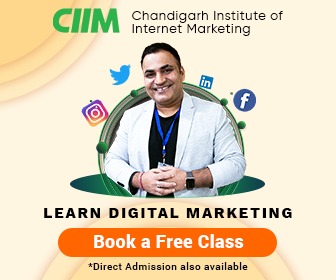 As with any other ambitious venture, the founders of Udemy faced many challenges
before bringing this idea to life. The team initially struggled to find investors. Reportedly 30 of them said no upon hearing the initial idea. As a result, the trio went back and redesigned and tweaked their website. Post the changes, Udemy managed to raise $1 million in less than a month, thanks
to AngelList.com and investors Keith Rabois and Russ Fradin. In the first few months of operation, Udemy was successful in attracting nearly 1,000 instructors that developed and uploaded roughly twice the number of courses. Interestingly, the founders brought onboard their first instructors by listing their own courses such as "How to start your own company" and "How to program your website". Notably, the first course on Udemy generated a revenue of more than $30,000 in the initial weeks itself, enticing more instructors to put their own courses on a wide variety of subjects and niche, including web design and development, digital marketing, Spoken English, Cybersecurity, Programming languages, etc. By the end of 2012, the instructors were earning on average at least $10,000 from their courses. At this point in time, the online education portal had more than 4,00,000 registered students.
Since its inception, Udemy has seen many entrepreneurs filling the position of CEO. However, that hasn't become an obstacle in the portal's path to success. The company now has more than 15 offices across the globe.
Udemy Business Model
Udemy charges a fee to an instructor upon every successful sale of a course. This fee can range anywhere between 3%-75%, depending on a number of factors such as how the customer was acquired. Furthermore, the online education platform also charges an annual subscription fee to businesses (and employees) for access to certain niche-specific courses. Notably, the portal has gained a valuation of $2
billion. Now, let's take a look at the three revenue-sharing tiers that Udemy follows for the instructors:
Instructor Promotion
When a student enrols for a course through a referral link or coupon issued by the instructor, the instructor receives 97% of the course revenue, while Udemy charges just 3%.
Udemy Organic
Whenever an individual enrols for any course of his interest by browsing the website and NOT using any instructor referral code, the company and the instructor receive 50% each. When the sale is made through Udemy's android or iOS application, the
company charges 30% of the total course fee.
Acquisition through promotion
You may have seen Udemy's promoted courses in Google search results, Facebook Instagram and Twitter ads. Whenever Udemy sells a course through such paid channels, Udemy takes 75% share of the course price, while the instructor gets the
remaining 25%. An instructor, however, can set a limit on the number of times and the types of channels in which their courses can be promoted. Since we have discussed Udemy for students in detail, now let's pay attention to
Udemy for Business.
Udemy for Business
As you may have already guessed from the name, Udemy for business offers tailor- made courses for companies and their workforce. This portal for employees boasts a collection of 4,000+ top rated courses. Under this model, Udemy offers 2 kinds of subscription plans:
The Team Plan
This is the ideal subscription plan for teams that have 5-20 members. Under this plan, Udemy charges $360 per user per year. This plan is limited to English language only.
The Enterprise Plan
For larger teams that have 21 or more members, this plan is the ideal one. There is no fixed price for this plan. You would have to get in touch with Udemy's sales team to get this plan customized according to your needs. A few benefits of this plan include:
Custom categories and learning paths
No language limitation
Track user activity
Custom user groups
Slack integration
The major benefits of taking up a course at Udemy
There are a number of reasons why Udemy is so popular across the globe. Let's take a look at these reasons one by one:
A wide range of courses
Udemy is very well divided into categories and offers a wide range of courses for all fields of interest. They have short and long courses at both beginner and advanced level. This is the sole reason why they enjoy so much popularity among students.
Affordability
Udemy courses start as low as 455 rupees. The prices are further slashed during special sales. This implies that almost all students can benefit from it, regardless of their financial status.
Convenience
All you need is an internet connection and a digital device (desktops/laptops/Smartphone) to enrol for a course. Most of the instructors
provide loads of downloadable material and lifetime access to the course's resources.
Certification
Udemy awards you with a certificate upon the successful completion of every course. This certification can be saved in the .PDF or .JPG format and thus can also be linked to your LinkedIN and Facebook profile.
How are Udemy's courses so cheap?
The primary reason behind the affordability of Udemy's courses is the fact that they are created by expert individuals and not by institutes or commercial companies. Another factor that creates an aesthetic impression of an amazing discount is the initial overprice. Courses are deliberately overpriced and then the prices are cut- down with huge discounts, creating a false impression that your are getting things
too cheap. Udemy's Funding Reportedly, Udemy has successfully raised an enormous $270 million through nine rounds of funding so far. According to the latest Series F Round – announced in November 2020 – Udemy has been valued at $3.32 billion.
The following are the major investors in the venture:
Insight Partners
Tencent
Norwest venture partners
Benesse Holdings
Stripes
The future of Udemy
In the post COVID-19 world, online education has become the new normal. Although most of the businesses have been hit hard by the virus, online education portals have seen a growing number of users.

Many new instructors have also joined Udemy because of the present financial circumstances, where making money the conventional way has become a tough task. Therefore, one can be certain that
Udemy has a bright future ahead of it and the company is, indeed, here to stay.
Read More