Wow Skin Science Marketing Strategy and Case Study – Every successful business has a story behind it – often full of hurdles, disappointments and failures. If you look closely, you will see that almost all businesses worth talking about have had their fair share of failures.
One such company – rather a brand – which too has risen from such failures is Wow Skin Science.
In this article, we will take a look at the success story and case study of Wow Skin Science, which has taken the skin and hair care segment of the nation by storm through its highly aggressive digital marketing strategies.
Table of Contents:
The Founders
of Wow Skin Science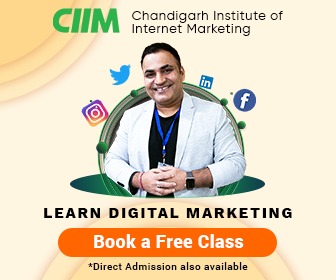 Wow Skin Science was co-founded by Aravind Sokke, Ashwin Sokke, Karan Chowdhary and Manish Chowdhary in the year 2016 with the aim of revolutionizing the skin, body and hair care segment, through a combination of ancient ayurvedic formulations and western herbal extracts.
Their company Fit&Glow is a $50 million company by now and its brand, Wow, is undoubtedly a great hit especially on online shopping sites like Amazon and Flipkart. However, before Wow, the founders were finding hard to gain success with their retail business in electronic items, including laptops. They ended up making a loss of $1 million because of unsold stock – presumably due to tough competition offered by online stores through heavy discounts.
After the failure of their offline electronics business, the brother duos were looking to create a niche in a new segment. After thorough consideration, they decided to go with skin and hair care. They used their entire savings with a vision to start something revolutionary and thus Wow came into existence.
The
major reasons behind the success of Wow
skin
and hair
products
:
Innovative formulations devoid of any parabens, sulphur, mineral oil, colour and harmful chemicals
Competitive pricing

A very aggressive digital marketing strategy

Wide range of products
The huge success of Wow Apple Cider Vinegar Shampoo
Wow's Apple Cider Vinegar Shampoo is the company's highest selling product on Amazon in both India and the United States. Motivated by the overwhelming success of the shampoo, the company now offers a complete range of Apple Cider Vinegar products such as a drink, hair mask, facewash, etc.
Developing an effective formula for the shampoo, however, took a lot of hard work. Reportedly, co-founder Mahesh travelled to the United States as many as 9 times to meet scientists and formulators who could make a paraben, sulphate and artificial colour free apple cider vinegar shampoo with proven efficacy.
Wow made this product available at just INR 399 for a 200ml bottle, while the same product by other competitors was as high as INR 1299. Thus, pricing too played an important role in the success of the products.
How Wow skin and life
sciences work on new products?
In an interview, the co-founders said that they have a dedicated in-house team for product research and formulation. This team is tasked with checking out on the latest hair-care, skin-care and wellness trends across the world; looking out for new herbal extracts with proven efficacy; and also making the best use of existing ayurvedic formulations.
The new products are developed and tested and then sent out for efficacy and safety certification to external expert agencies. Once the certification is received, the product goes into production in their manufacturing unit located in the foothills of the Himalayas.
Using
Social Media
Marketing
to
drive customers
Wow did not have any offline presence when they started offering their products in 2016. Their marketing campaigns were entirely digital and potential customers were targeted extensively on Facebook, Instagram and YouTube.
Their strategy was to generate interest by educating people about their innovative products through videos. Once users interacted with these videos or visited their website, they were shown advertisements of wow products wherever possible – a concept known as remarketing.
Hiring Disha Patani and Bhu
mi Pednekar as brand ambassadors
As the company kept on gaining more customers and recognition, they were looking to take their company to the next level. For this purpose, they thought of bringing celebrities on board. So, famous actresses Disha Patani and Bhumi Pednekar were chosen as the faces of Wow's digital banners and ads. Doing so proved highly beneficial as the sales witnessed a decent increase.
Targeting Offline presence
While businesses these days think of ways to go online; Wow, on the other hand, is looking for ways to establish a stronger offline presence. Although Wow personal care products are available at over 5000+ pharmacies and supermarkets, the company is looking to increase the reach with more official stores. The founders are of the belief that in order to become a truly iconic brand name, a strong offline presence is very important.
W
ow is still a bootstrapped company
A bootstrapped company is one which uses its own money and savings to start and operate a business, without any external monetary help (funding). Since the launch, Wow has stayed a bootstrapped firm despite receiving many opportunities and offers to fetch investments.
How digital marketing played an integral role in Wow's success
Wow products have reached the peak of success through well-thought, aggressive social media marketing and YouTube marketing strategies. The company has invested huge sums of money to create a brand name solely through the internet.
This shows why digital marketing is so important in today's time and the need to take up a course from the best institute for digital marketing.
The future of Wow Skin and Life Sciences
Wow generated revenue of more than INR 340 crore in the fiscal year ending March, 2020. The company's products are listed on all major e-commerce platforms with Amazon India accounting for the highest sales for the former's products. With so much interest from various investment firms, the company may go for the first round of funding any time soon.
In terms of products, the company's research wing is working hard in providing more effective, natural, cruelty-free and safe formulations that customers want.

The founders believe that for any D2C (direct to consumer) business to thrive, businesses should supply what the customer is looking for and not push its products where there's no interest or demand.
We hope that you liked this article. Thanks for reading!
Read More