hi friends,
Are you suffering from Punjabi Language YouTube ads disapproved, don't worry, today I will give you permanent solution and it's 100% guarantee this method will work always.
In this Course I reveal the trick & tips which hardly takes 20 minutes and after this, your punjabi video ad will be approved.
Fixed Unsupported Punjabi Language
Videos on YouTube Ads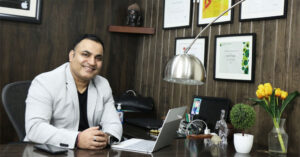 Hi, I'm Surjeet Thakur founder of ciim and ppcchamp –  Pay-Per-Click (Google Ads/ Youtube Ads) marketing has been my specialty since 2010.  I've worked with 1275+ clients in a variety of industries to generate more quality clicks, calls, leads and sales for their businesses.
I'm certified PPC Expert (Adwords), Growth Hacker, Digital Marketer, UX (Product User Experience) & CRO (Conversion Rate Optimization) Expert.
Note: This course for serious students, channel owners, music studio owners and singers only.
Learn: How to promote Punjabi language videos on YouTube?
I got 10 to 20 whatsapp message daily from all over the world. they all want to know, how to approve Punjabi language video on YouTube ads. — Now I launched a Course for those students who really want to learn Punjabi video ads approval.
Student's Testimonials
In this course, I will share some secret techniques to promote regional voice video ads to increase views and subscribers. You will learn video ad approval and how to promote and approved songs campaigns.
for more details whatsapp @ 9915337448
Read More