Alibaba Marketing Strategy and Case Study
Alibaba Marketing Strategy and Case Study – Alibaba, the number one e-commerce company targeting online consumers in China,




Alibaba is the undisputed leader in e-commerce for small businesses and the flagship company of Alibaba Group. It was founded in 1999 in Hangzhou, China. Alibaba is a B2B website catering to the needs of suppliers and buyers. The target audience of the website is always some other company or its employees.
Alibaba offers a wholesale platform for small buyers on the global site seeking fast shipment of small quantities of goods. Besides this, it also offers business management software and Internet infrastructure services targeting businesses across China.
Alibaba Group Holding Limited is a Chinese e-commerce company that provides consumer-to-consumer, business-to-consumer and business-to-business sales services via web portals.
Stock price: BABA (NYSE) US$ 99.62 -2.95 (-2.88%)
CEO:

Daniel Zhang (May 10, 2015–)

Headquarters:

Hangzhou, China

Revenue:

101.1 billion CNY (2016)

Founders:

Peng Lei, Jack Ma
As a sample marketing plan, it chose November 11 or 11-11 as a date for the sale, emphasising'one' and connecting it to the idea of being alone. As a testament to the success of its marketing objectives, Alibaba earned $14.3billion (€13.45bn) in revenue in just 24 hours, making it the highest revenue gained in one shopping day, not only in China, but in the whole world. It has exceeded the $6.55bn it gained in its 2014 US Thanksgiving Sale.
From the $14.3bn revenue, $9.83bn came from its mobile sales, as part of its integrated marketing strategies. This only shows how powerful Alibaba's digital marketing solutions,targeting a specific group of Chinese consumers, now is.
According to its website, the hottest picks during the most popular online shopping day came from the following categories:
Fashion
Health and Medical
Beauty and Personal Care
Consumer Electronics
Home, Lights and Construction
About Alibaba.com
Alibaba.com, the primary company of Alibaba, is the world's largest online business-to-business trading platform for small businesses.
Founded in Hangzhou in eastern China, Alibaba.com has three main services. The company's English language portal Alibaba.com handles sales between importers and exporters from more than 240 countries and regions. The Chinese portal 1688.com was developed for domestic business-to-business trade in China. In addition, Alibaba.com offers a transaction-based retail website, AliExpress.com, which allows smaller buyers to buy small quantities of goods at wholesale prices.
Alibaba.com went public at the Hong Kong Stock Exchange in 2007, and was delisted again in 2012.

In 2013, 1688.com launched a direct channel that is responsible for $30 million in daily transaction value.
Alibaba's History
Alibaba Group Holding Ltd's development can be divided into 5 phases for the past 13 years. The first phase was
started since 1998 until 2001. During this phase, Alibaba provides free information for suppliers to enter the
market. At that moment, China's trade market was still in the early stage where only information flow
ed on theInternet.
Jack Ma looked into the needs of SMEs in China in entering the B2B e-market by providing them withfree online services and information according to the different enterprises and the characteristics of theindustries.
In 2000, Porter Erisman, now the Vice President of Alibaba was hired by CEO Jack Ma as a foreignexpert to help the company into globalization. During that time, attracting foreign experts to run the company isessential because people in China had very little management experiences (Walraven, 2009)
How Alibaba Plans To Take Marketing share in India
According to eMarketer, e-commerce sales in India are expected to grow from $14 billion in 2015 to $55 billion in 2018. Indian retail e-commerce grew at the rate of 134% in 2014 and 129.5% in 2015, making it the fastest growing country in Asia Pacific in the retail ecommerce space. Online retail currently accounts for around 0.8% of all retail sales in India (compared to a global average of 6.3%) and is forecasted to grow to 4.8% by 2019, according to eMarketer.[3] Given the rapid pace of growth of e-commerce in India and the huge potential opportunity which is already being tapped by Amazon, Alibaba now appears to be looking at consolidating its position in the country.
With The Flipkart Deal, Alibaba Will Hold Stake In The Top Two Ecommerce Players In India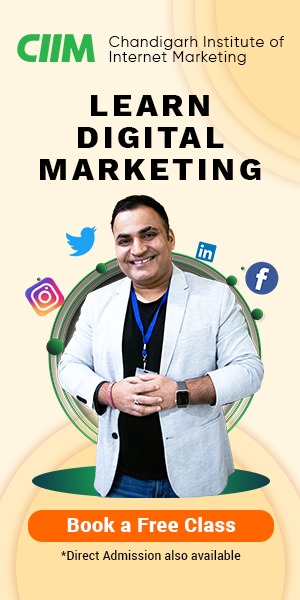 Snapdeal and Flipkart together hold nearly 75% of the e-commerce market share in India. If Alibaba buys stake in Flipkart, it can have a very strong position in the country through its holdings in both these companies, opening up the possibility of creating a formidable alliance against Amazon. According to Alibaba, India is its second largest market after China and in the next few years it hopes to have 10 million Indian businesses on its B2B platform, while focusing on expanding its footprint among retail consumers.
We believe as companies look to tap into the growing e-commerce market in India, Alibaba's strategic stake holdings in leading players of the region will enable it to establish a strong presence in the country and create stiff competition for global e-commerce giant Amazon in India.
We live in the era of eCommerce. It's an exciting, albeit competitive, time for business. Of course, the growth of eCommerce around the world isn't complete without mentioning Alibaba, China's eCommerce giant.
Once upon a time, circa 1999, a little eCommerce company began in a cement-floored apartment in Hangzhou––a city Southwest of Shanghai––at a time when only a few million people where online in China.
Led by Jack Ma, they started Alibaba.com, a global wholesale marketplace connecting buyers and sellers. In what was to become a spectacular play, Alibaba.com grew big enough for the whole world to notice, along with its C2C eCommerce site Taobao, as well as B2C retail site Tmall.
Alibaba.com handles billions of dollars a year in transactions, increasingly acting as a bridge between mainland China, North America, Europe, and the rest of the world. Alibaba follows the supplier aggregator model (much like many B2B marketplaces of the 90s) working to ease the pain of global sourcing.
While Alibaba may be a B2B behemoth, it wasn't an easy road to growth. As told to Rebecca Fannin of Inc.com, Jack Ma started his entrepreneurial journey very young. At 12, he showed foreign tourists around Hangzhou's West Lake District, making him more outward thinking and entrepreneurial than most.
After finding himself without a job (including a rejection from a KFC restaurant) by 1992, he borrowed $2000 to start a company that directly competed with China Telecom. Then, he ushered in a group of friends and convinced them to part with a collective $60,000 to start the B2B ecommerce site that was to become Alibaba as we know it today. Despite the obstacles, as Charlie Rose of Bloomberg helpfully points out, Alibaba is set to change the face of B2B commerce as we know it.
Focus Is the Core of the Alibaba B2B Strategy
Alibaba's meteoric rise can be attributed to its focus on growing its enormous supplier base, which targets Chinese and other Asian sellers that Amazon and other marketplaces don't.
In other words, Alibaba's B2B marketplace has acted like a gateway to China and the growing economy's enormous capacity to produce goods that the world wants.
To cater to this global demand, Alibaba does everything it can to build more trust, opening the gates wider to the world. This is evidenced in initiatives like business verification, factory inspections, and stringent demands on quality of products.
Alibaba & The Future of B2B eCommerce
Alibaba is only the beginning of the future of B2B eCommerce. There's still lot of opportunity for eCommerce stores, wholesalers, distributors, and retailers to build on inefficient supply chains, paper-centric processes, and error-prone workflows.
Broadly, there's opportunity for:
Adopting, embracing, and deploying modern technologies using matching algorithms, intuitive UX/UI, personalization, and big data.
Supporting mobile transactions. Mobile accounts for almost half of China's retail eCommerce sales, according to eMarketer. Mobile B2B eCommerce is a priority. Face-to-face transactions must also pave way to mobile order writing, seamless integration between order taking and enterprise resource planning systems, and mobile-first workflows.
Competing with Alibaba's broad marketplace model with more focused direct models that engender stronger relationships between suppliers/brands and customers/retail buyers.
Alibaba's B2B stance is such that it has also led to offshoot opportunities for many wholesalers and distributors. For some wholesalers and manufacturers, it may be beneficial to take advantage of this resource to access to global marketplaces across the world.
Alibaba Digital Marketing strategy
Revenue and Price Strategy
Alibaba provides free membership from the beginning to attract clients its way to e-trade market that became the core competency and contributing to more business opportunity in Alibaba. After a big number of registered clients at Alibaba, it began to charge membership fees. Alibaba earn profits by two major aspects.
The primary revenue came from advertising fees from Alibaba. The second source of revenue comes from customers for value-added services, listing fees as well as membership fees.
Furthemore, Alipay also began to collect technical service charge from business transaction that take place outside of Taobao and Alibaba (You Fei, 2012). Alibaba uses a competition pricing in setting the price of a product in comparison with its competitors.
It uses the price that does not have extreme differences with its competitors and provides the cheapest prices with good quality to attract its target market.
Due to Alibaba's dominant market position in e-commerce, Alipay has emerged as the online payment-processing leader in China and it clears 80 million transactions per day, including 45 million transactions through its Alipay Wallet mobile app (Shih, 2014). Next, Alibaba provides products within the same range with different prices depending on the suppliers to offer buyers a wider choice of variety. Penetration
pricing is one of the marketing strategies that Alibaba implies to set a low price in order to increase sales and market share. Furthermore, Alibaba also bring into play discount to stimulate the sales as well as retaining their customers.
Discounts are given provided that the customers buy products in bulk or during festival. Buy one free one is the best method used by suppliers to attract customers.
Last but not least, value-added services are applied whereby product is offered at a cheap price but services such as shipping, instant delivery, guarantees, warranties and many more are added up to make sure that the total cost of the products with added services is higher than the production cost in order to make profit (UKessays.com, 2014). By December 31, 2013, Alibaba has generated revenue of RMB40.5 billion and net income of RMB17.7 billion.
Target Market
Alibaba target two marketplaces which include the global marketplace based in English Language that cater to international exporters and importers and the China marketplaces whose aim is to focus on suppliers and buyers trading locally in China.
China is by far the largest Internet marketplace in the world with double the size of U.S market. There are 560 million Internet users spending 20 hours a week online. Notably, China is skipping with the traditional retailing and in favor of the e-retailing.
These two marketplaces are collectively the most- visited B2B website on the Internet. Alibaba also target on small and medium-sized private enterprises and individual businessmen, which have great potential in succeeding in the e-trade.
In order to get a huge portion of market share, Alibaba has localized the e-trade services by developing websites that locate to different languages and modify their design and layouts, which suits the local cultural in overseas.
For example, English website is target to buyers from oversea in general while Chinese website targets China traders and Japanese website aims at the Japanese market. Alibaba has also creates Korean and Spanish language website in order to expand its market in different regions and to achieve highest profit and goals. All these play an
important role in Alibaba's global success
Promotion Strategy

Alibaba expands its new market through freebies. They offer freebies to attract more clients and customer to use Alibaba as an online marketing platform. For example, Alisoft is giving out free copies of Shopkeeper TM, a package that consist of accounting, stock management, and consumer resource management tools for registered users.
The company also promotes its services via internet promotion strategy such as public relations, direct marketing, and discounts for certain items during special days such as festivals, media advertising and sponsoring of events to attract awareness of Alibaba .
Information Technology
In the e-trading marketplace, Alibaba provides a communication platform for trading partner to communicate in
real time through Alibaba's TradeManager tool. Alibaba
also has a team of dedicated experts that are always motivated to search for better and innovative technology platforms to catch up with the changing of the generations.
Alibaba is continuously trying to develop highly complex system to improve the online transaction for the consumers by setting ample security actions. For example, Trustpass has given online customers a strong trust and security of online transactions. Moreover, Alibaba also has the latest technology for anti-fraud and anti-spam that is able to detect any fraudulent activities and
filter unwanted messages. Alibaba's IT team is constantly
working on improving the accuracy and protection of their customer because customers are their main source of the entire business
Expected Market Growth
Alibaba is a "Collective Entrepreneurship" between company and thousands of merchants that join t
his network. It offers the platform whereas the merchants provide the products. The Alibaba model, which relies on profits sharing rather than listing fees has attracted many merchants to participate in the network. The larger the network is, the greater the benefits for both company and merchants as it draw a large volume of sale.
Likewise, Alibaba has a good relationship with the Chinese government, which is important in China where government acts as a gatekeeper of the economy. Alibaba has been chosen by the government as one of the five companies to enter the Internet banking where banks are owned by the government
Alibaba has also taken over Yahoo in China and thus Yahoo is the largest shareholder of Alibaba. The two companies will work together in an exclusive partnership to grow Yahoo brand in China.
Future Strategic Actions
Alibaba's future strategic actions include sustaining domestic Chinese market. It is essential for Alibaba to maintain its domestic market first in order to success globally. Without China market, Alibaba would not be able to survive without the economic of scale.
Alibaba is attempting to expand its business in developing countries such as India, which is the second fastest developing country after China. India has significant potential growth and profit. Besides that, Alibaba is also enhancing its technology and R&D development for advance Internet infrastructure to give the fastest speed and accuracy for online marketing (You Fei, 2012). Meanwhile, Alibaba has been trying to invest in smart
phone users.
At the end
Alibaba is not only the largest IPO in U.S. history but has also risen more than the three largest IPOs by American Internet companies combined. Alibaba broke records as the biggest IPO, pricing its offering at $68 per share this year.
The IPO is expected to raise $21.8 billion, which values the company at $167.6 billion overtaking Visa and Facebook (Chen, Solomon & Mac, 2014). In my opinion, Alibaba became so successful in e-commerce is because of its numerous advantages and it have great potential to boost up business for all small and medium enterprise which attracted many suppliers to invest in them. To enhance my study on Alibaba, I went through Alibaba.com to understand more on how Alibaba system works and what makes it so successful.
To my surprise, I love many features that Alibaba.com has to offer that inspired me to promote my future company and products effectively. In fact, the real time communication and offline message was reply promptly by the supplier immediately after I posted my questions to them. This is one of the reasons why many suppliers are investing into Alibaba because of it efficiency and effectiveness. Above all, I also suggest that Alibaba should take this into consideration in their promotional strategy.

In fact, more advertising, publication, brand awareness, and public relations will help Alibaba pump up their popularity and awareness all around the world. In addition, founder, Jack Ma speaks great English whilst many other Chinese entrepreneurs could not communicate well in English. This is one of his underrated advantages. Jack Ma is also good in unifying everyone's believe
through common goal.
He is also a good leader that encourages his employee to achieve higher without limitation. He works together with them and guide them through the entire success of Alibaba. I believe in two principles: Attitude is more important than capabilities. Similarly, decision is also more important than capabilities.