Baba Ramdev's Patanjali Marketing Strategy & Case Study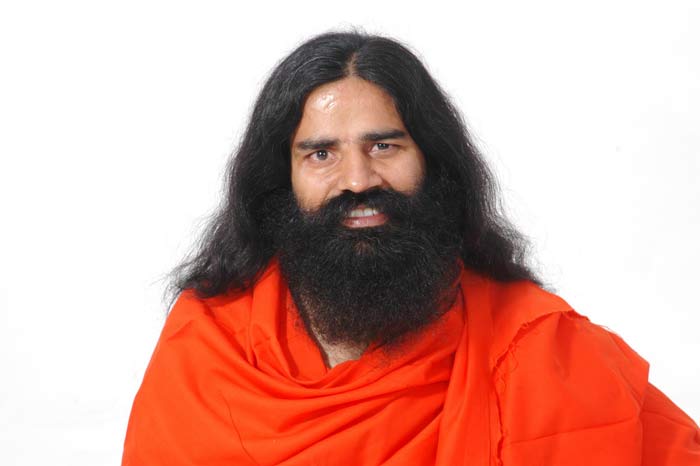 How Baba Ramdev has built a Rs 2,000 crore Ayurvedic FMCG empire & plans to take on multinational giants ?




There are businessmen, there are entrepreneurs and then there are people who leave you thinking, "What just happened!".
Today, Baba Ramdev's Patanjali is sweeping away everything in its path. From local stores to Amazon, Patanjali Products are everywhere. The product quality is best in breed, the prices competitive and the distribution chain is probably the first that is rivalling even the Cola majors.
For the last decade, Baba Ramdev did not focus on proclaiming that his brand was the best. Instead, he told us about the evils of MNCs, the virtues of products made in India, the corruption of corporates, the exploitation of farmers, the cancerous effects of fertilizers and chemicals and just about everything that surrounded his products. He just showed us the reasons and left us on our own to explore his products.
This was brilliant !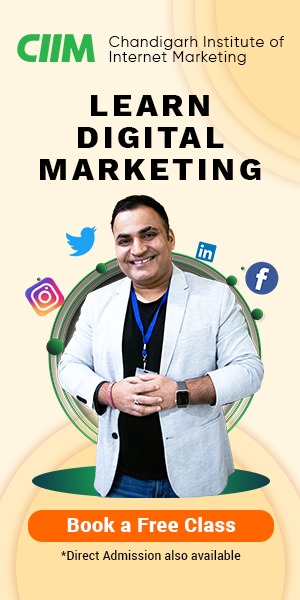 See, when someone forces you to try out a product you might have a bias to reject it as 'overselling'. But here no-one was pushing anything, only an environment was created where you wanted to see if the alternative to above evils was usable.
You might have been influenced by the fear of diseases or you might just have been patriotic enough to shun all evil US firms. Whatever the reason, you already had a positive environment to try the "Patanjali" products.
So now the "Patanjali" brand had a willing consumer.
Was this enough? Obviously not, you still had to deliver. And did they do that! The product quality was brilliant. Yes, they were not the panacea of everything as (often) claimed – but the toothpaste was as good as any other in the market, as were the oils, as were the extracts, and as was everything else. And guess what, Patanjali overdid even its own stupendous record in the distribution department. Is there any village, any city in India where you cannot find these products?
The recent news reports of Baba Ramdev's FMCG empire (2013-2014 turnover at INR 1200 crores) were meant to provide shock value, but they underplayed the true learning for entrepreneurs aiming to displace huge incumbents. Patanjali reported Indian revenues of around Rs. 5,000 crores (~ USD 750 million) for the last financial year — and in doing so went past Colgate in India.
Even more interesting is that Colgate is almost 8 decades old in India while Baba Ramdev's brand is barely 8 years old.
APPROACH :

Patanjali has a major advantage as it is associated with a famous personality, Baba Ramdev, who is a yoga guru who has a fan following of millions who directly popularise this brand through his yoga camps. Baba Ramdev direct interaction with the consumers have helped promote the brand internationally.
Yoga guru Baba Ramdev's consumer goods company Patanjali was the third most advertised brand on television in India during the last week of November, behind Cadbury and Fair & Lovely.
The saffron-clad Baba's forecast was quite eye-catching too — he thinks the brand will double revenues to Rs. 10,000 crores (~USD 1.5 billion) in India by next year, 2017 — which would effectively take them past two other-decades old companies — Nestle and Procter & Gamble — and leave Patanjali second only to Unilever in India, all in just about 10 years.
Baba Ramdev is the brand who has helped the brand grow with a very low advertising expenditures. Promotion of Patanjali is done directly by Baba Ramdev. Recently he was seen promoting the brand in a reality show India's Best Dramebaaz which has also been sponsored by Patanjali.
How Patanjali promotes itself through Digital Marketing?
1. .net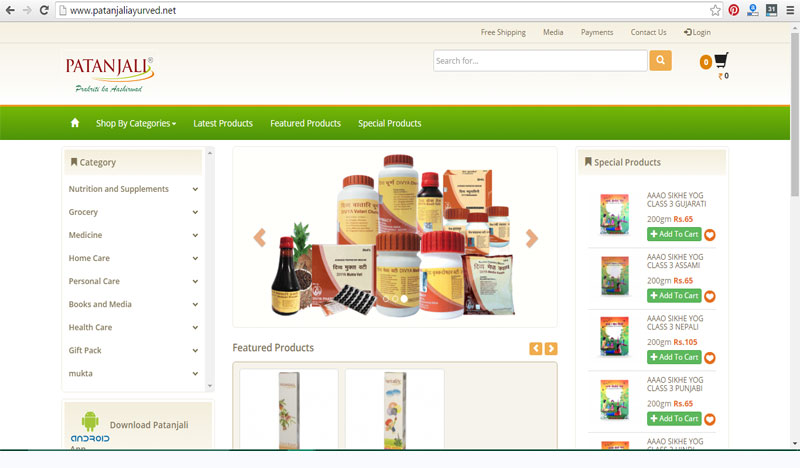 .net is their main e-commerce website. The entire range is on display here and can be bought online. Prices seem to be in INR. People may laugh it off, but need to remember that none of our MNCs actually sell their products online inspite of their media comments about how they are embracing digital, which of course is more stylish than real these days.
2 .org
Now .org is almost their corporate website. This is where they get into what they are about, the mission and philosophy and of course inviting dealerships.
In Conclusion :
Baba Ramdev's brand seems well configured and ready for take off. It seems to have all the magic ingredients of success.
a ) The brand has moved into e-commerce besides being available with retail chains and under its own distribution centres.
b) The Ramdev Medicines brand is ready for export with foreign exchange earning potential and could be a great success if marketed successfully given the weakness that the West has for both Yoga and Herbal alternatives.

c ) The brand pyramid has legs. Products are available online and through offline retail.
d ) And finally its not only his companies that are digital. Baba Ramdev is himself digital. He has 541k followers on Twitter. Our MNC CEO's are going to find it difficult to match his following in the near future. On Facebook Baba Ramdev has 5.7 million people liking his page.
So let us recap again: Patanjali Ayurveda is one of the untold startup success stories, and in the next couple of years when it inevitably displaces more large players.