Kesh King's Marketing Strategy & Success Story
Kesh King's  Success Story – Dr. Sanjeev Juneja – For a first-generation entrepreneur, it didn't take Juneja too long to make it big from the time the idea to launch a hair oil brand struck him.


In today's world of high-flying ecommerce entrepreneurs running companies with multi-million dollar valuations, Mr. Juneja always thought of a company dedicated to herbal products developed by using innovative solutions. He started his career in 2008 and now successfully running two firms Divisa Herbal Care and SBS Biotech Unit II.
A 38-year-old, low-profile, first-generation businessman from Chandigarh who started off in a one-room office and went from shop to shop to sell his products is a bit of an oddity.
Meet Sanjeev Juneja, the man who was little known until he stole the headlines by selling a six-year-old hair care brand in one of the largest transactions in the country's FMCG sector in recent history. Juneja sold Kesh King to Emami  for Rs 1,651 crore, a valuation that's more than five times its annual sales.
The brand notched up Rs 300 crore in sales in 2014-15, expanding at a compounded annual growth rate of more than 60%.
But how did Juneja build Kesh King into a successful brand in such a short time?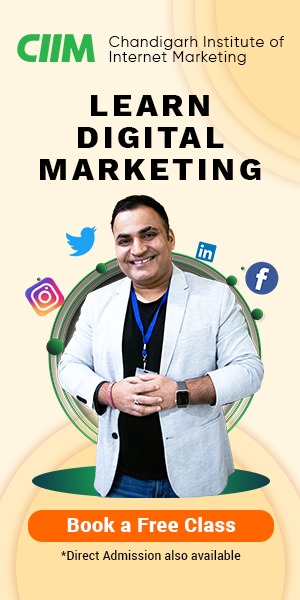 Juneja Says The first two years were tough as Juneja went around from shop to shop, convincing retailers to stock his product and directly interacting with consumers.
When Juneja started out, it was from a single-room office in Ambala near Chandigarh. He knew success in Ayurveda would require quality products and so decided to set up a modern factory in Himachal Pradesh.

Kesh King, an Ayurvedic hair care brand of India, has released its first ever ad film post its big ticket acquisition by the Kolkata based FMCG Company Emami.
The most prominent success in Mr. Juneja's account was the launch of 'Kesh King' in 2009. The brand 'Kesh King' was on the tongue of everyone and has been recorded as a leading brand in hair oil segment.
Juneja created his portfolio of products without spending crores of rupees on market research or consulting graduates from the Indian Institutes of Management. He did this without any big-bang advertising or festival discounts associated with ecommerce entities. While Juneja also sold products online at a slight discount and Kesh King had a presence on social media sites, he had a helpline for customers to call, but did not have a mobile app.
Apart from Kesh King there are many other products covering pain, skin and health segments are manufactured under strict quality standards such as Dr. Ortho and Roop Mantra, Sachi Saheli and More Power. Dr. Ortho is the solution for various types of body pain.
For its new television commercial, Kesh King has brought together Bollywood director Imtiaz Ali and actor Huma Qureshi.
With an aspirational look and feel, the storyline of the new Kesh King ad shows Huma as a hassled housewife complaining to her husband about her falling, lifeless and dull hair and her distress for people being indifferent to her agony of having bad hair, including her husband. As the husband introduces her to Kesh King and its benefits and helps her to manage her tousled tresses, Kesh King establishes itself as a brand that not only takes care of hair woes but also mends relations.
Kesh King Snaps up Juhi Chawla as its new Brand Ambassador.
Former Miss India and the leading bollywood star, Ms Juhi Chawla, best recognized in the industry her captivating, mesmerizing and charming smiles and her vivacious screen persona, has entered into a new brand endorsement relationship with a leading Ayurvedic Hair Oil- Kesh King, which is said to be the most lucrative contract signed by a Bollywood Star in Ayurvedic Hair Oil category in recent times.
Mr. Sanjeev Juneja owns the brand Kesh King. In his initiative to spread the significance of Ayurveda on the health, to the masses, he has successfully built up the Brand Kesh King in over past 6 years.
Why did he sell such a successful brand?
"Kesh King became so big that to grow from here we had two options — either invest heavily to build a huge distribution infrastructure and hire a professional team or sell it off to focus on core competence of developing unique Ayurvedic products. We chose the second," said Juneja. He fully owned SBS Biotech Unit II, which holds the trademark for Kesh King. He is also a joint promoter of SBS Biotech Unit I, which manufactures allopathic medicines.
So how did Emami clinch the deal? There were suitors aplenty — Dabur, Marico, Bajaj Corp, Wipro Consumer Care. According to industry executives, Deloitte, mandated to find a buyer, had quoted a valuation upwards of Rs 2,000 crore for Kesh King.
It was Emami Chairman RS Agarwal who finally signed the deal.
That came after tough negotiations on valuation that lasted over four months, including many meetings between Emami's promoter directors and Juneja
Juneja said Emami is a strategic fit for the brand Kesh King is currently sold in 5.4 lakh outlets while Emami reaches out to five times more outlets.
"The deal is good news for Indian FMCG brands which are getting much better valuation than global brands. The industry has once again got vibrant after Paras-Reckitt Benckiser deal," he said.

Without Kesh King and with a huge kitty in his pocket, Juneja's plan is to focus on three existing brands in his portfolio Dr Ortho in the pain segment, Sachi Saheli in women's health and Roop Mantra in skin care. The three together have sales of Rs 100 crore. "These brands also have the same potential as Kesh King and will now get all the attention," he said.
This is how  Kesh King's Sanjeev Juneja made history by selling his company for Rs 1,651 crore