Byju's Business Model Case study & Success Story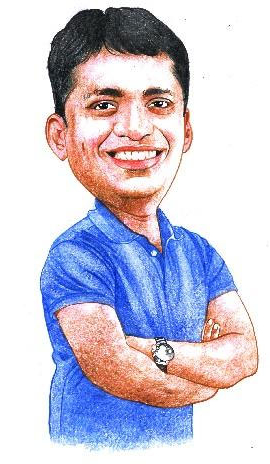 BYJU's Case Study – When Byju Raveendran, the founder of Interactive learning platform BYJU's, started teaching his friends at the terrace of their home, little did he know what the future had in store for him. Despite both his parents being teachers, Byju Raveendran never faced any kind of pressure to excel at academics. Instead, he was an avid sportsperson during his student life, having expertise in many games, such as Football, Cricket, Badminton and Table Tennis.
Interestingly, while starting out, Byju Raveendran took up the CAT exam "for fun", wherein he scored a 100 percentile. To confirm that it wasn't just by luck, he appeared for another CAT exam and yet again scored a 100 percentile. As he kept gaining more recognition, his teaching centres shifted from terraces and classrooms to eventually auditoriums and stadiums.
At one instance, he was organizing workshops for as many as 20,000 students from different cities. In 2011, however, through the support of his friends at IIM, he launched a company named "Think and Learn", which aimed to revolutionize the way students approached studying. This led to the birth of an interactive learning app named BYJU's in 2015, and the rest as they say is history.
Table of Contents
How Byju
'
s develops its learning material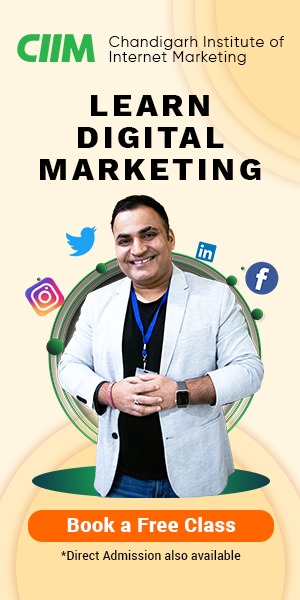 Byju's app blends three main attributes, namely content, media and technology to deliver a comprehensive, highly appealing learning material. Let's take a look at each of them in detail:
Content
Byju's prides itself as a multi-disciplinary team made up of "Rockstar" teachers with more than 15 years of experience. First, the Rockstars carry out a thorough research on any given concept and then develop extensive knowledge maps for each. Once that is done, they then analyze the ideal ways to provide real world metaphors that make the concepts interesting and relevant to the target age group.
Media
Since entertainment is a basic need, the curriculum developers did not want to miss out on it. As a result, they came up with the term "enter-trainment", which is what basically makes learning fun.
The Rockstar teachers follow a script and are filmed in front of a green screen. Later, the video team of Byju's adds animation, background effects, special effects and virtual objects to make it more appealing and interesting.
Technology
Byju's makes great use of data science to provide customized learning experiences. Interestingly, the company can personalize the learning instructions through its "Exhaustive Learning Graphics" technique – once the platform successfully establishes a learner's style, the app can recommend videos and activities accordingly.
Have students benefitted from Byju's app?
The company conducted a survey of nearly 20,000 parents to report the improvements they may have seen in their kid's marks and overall development. Roughly 92% of the parents reported an improvement in their kid's grades. The best part, however, according to the parents surveyed was that they no longer had to force or push their student towards studying. Thus the company's tagline "Fall in love with learning" is completely relevant.
Competitors
In a way, Byju enjoyed monopoly before the COVID-19 pandemic. However, many similar major players entered the market when the government imposed lockdowns and put restrictions on attending school and colleges. This meant that students had to now learn everything from their homes, which paved the way for other edtech
companies like Vedantu, Unacademy, Toppr, Meritnation, etc.

The factors behind the success of BYJU's App:

Personalized Learning

Interactive

Scalable platform

Flexible Access

Researched pedagogy

Extensive Knowledge Maps

Appealing to students across all domains
Competitive
strategy
Byju's believes that Indian curriculum is mostly focussed on exams, where one just learns to pass exams. Real learning according to them consists of curiosity, asking questions and finding solutions.

Byju's understands the fact that some students like to learn through stories, while other prefer visuals and theories. Thus Byju's cover each format of learning in one way or another.

For younger children, Byju's brought on-board young kids as teachers. With this move, it tried to satisfy the psychology of students such as the thought that if a child roughly their age can master the concepts, they too can learn it easily.
Byju's Timeline
Year 2006– Began offering CAT preparation classes to 35-40 students
Year 2007– Number of students for CAT exam preparation passed the 1000 mark
Year 2007– Started organizing workshops, first free and then paid
Year 2007– Began targeting college students by organizing workshops inside college premises
Year 2008 – Expanded into 4 cities with classroom teaching
Year 2009– Began to expand with quality video content
Year 2010– Began enjoying presence in more than 45 locations; added additional classes for IAS exam preparation
Year 2011– BYJU officially began operations
Year 2012– The curation of quality interactive content began with other experienced teachers
Year 2014– Launched first ever learning program on tablet for class 8-12 students
Year 2015– First mobile application launched
Year 2016– Welcomed more than 3,00,000 active users
Year 2019– BYJU's recorded its first profit
Year 2020– Signed billion-dollar deal to acquire Aakash Educational Services
Reasons that helped become BYJU's a national success
The intent that effectively made learning fun

The quality of the product/services is top-notch

Generating interactive content through the help of technology

The right mindset to target the growing smartphone user count

The initial

Freemium model

ensured

a constant flow of leads

Highly aggressive marketing methods

Failure of competitors to create such high quality content

Brought prominence to

1:1 teacher-student classroom experience
SWOT
Analysis
:
Under the SWOT analysis, attention is paid to individual traits of a company, such as Strength, Weakness, Opportunities and Threats.
Strength
s
Good quality products/services: A

c

ombination of video

lessons and interactive tools to customize learning for students

Global-recognition: Has received funding from Mark Zuckerberg and his wife's philanthropic organization "Chan-Zuckerberg" Initiative

Wide range of products/services: For classes 4-12, IIT, CAT, IAS exam preparation
Weakness
:
Too much reliance on celebrities for marketing

A more

cost effective model is critical

Lower number of enrolments in the US
Opportunities:
Growing digitalization opportunities in India

Professional courses and certifications

Content in r

egional languages

Only tapped nearly 3% of students

To reach out extensively to users in semi urban India
Threat:
Data privacy

Business

model can be imitated easily

High lead time to create one course
Competitive pressure
Revenue Generation
From March 2016 to 2018, the company's revenue increased by nearly 5 times from $17.5 million to $85 million. In 2017, Byju's estimated valuation passed the $1 billion threshold, making it a part of the prestigious Unicorn club.

Conclusion
The story of Byju Raveendran and his brainchild, Byju's – The Learning App, is indeed an inspiring one. With the acquisition of Aakash educational services and White Hat Jr. coding platform, Byju's is set to become an all-round giant in the field of online education and interactive learning for both kids and adults.