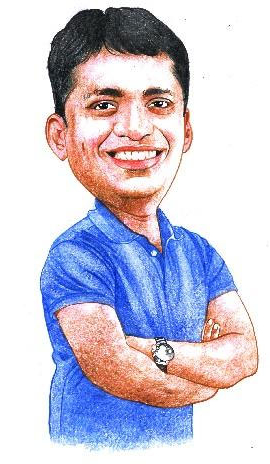 BYJU's Case Study – When Byju Raveendran, the founder of Interactive learning platform BYJU's, started teaching his friends at the terrace of their home, little did he know what the future had in store for him. Despite both his parents being teachers, Byju Raveendran never faced any kind of pressure to excel at academics. Instead, he was an avid sportsperson during his student life, having expertise in many games, such as Football, Cricket, Badminton and Table Tennis.
Interestingly, while starting out, Byju Raveendran took up the CAT exam "for fun", wherein he scored a 100 percentile. To confirm that it wasn't just by luck, he appeared for another CAT exam and yet again scored a 100 percentile. As he kept gaining more recognition, his teaching centres shifted from terraces and classrooms to eventually auditoriums and stadiums.
At one instance, he was organizing workshops for as many as 20,000 students from different cities. In 2011, however, through the support of his friends at IIM, he launched a company named "Think and Learn", which aimed to revolutionize the way students approached studying. This led to the birth of an interactive learning app named BYJU's in 2015, and the rest as they say is history.
Table of Contents
Read More