Oyo Room Marketing Strategy and Case Study
Oyo Room Marketing Strategy and Case Study – OYO Rooms was started in 2012 with the aim to disrupt the Indian hospitality business just like the way Ola did in Car rental industry with the help of technology. It can be compared with Ola as it does the same with hotels. They give customers to the hotels and keep a percentage of profiits with them.




OYO Rooms is an online aggregator of budget hotels in India. OYO Rooms partners with hotels with the aim of standardization on various measures in each room including free wifi and breakfast, flatscreen TVs, spotless white bed linen of a certain thread count, branded toiletries, 6-inch shower heads, a beverage tray and so on.

OYO registered a revenue of USD 951 million
| | |
| --- | --- |
| Founded | 2013 |
| Founders | Ritesh Agarwal |
| Headquarters | Gurgaon, Haryana, India |
What is the meaning of Oyo?
Oyo Rooms is a chain of hotels, presently in a few cities and towns (but rapidly expanding) in India. Along with a clean room, they offer, or claim to offer, quality and standardized services like in-room WiFi, breakfast, AC, backup power, etc at budget prices.

The standards are audited every few days so that the customers are assured a quality experience. OYO's budget stays range from 999 to 4,000 rupees. OYO provides property owners with support such as quality standardized supplies and service training. A hotel can be added to their network within 5-6 days after signing of agreement.
The brand has secured multiple rounds of funding and valued for more than 600 crores.
The founder Ritesh Aggarwal a college dropout aged 17 when he started OYO is an inspiration for many youngsters today.
Oye Room Business Model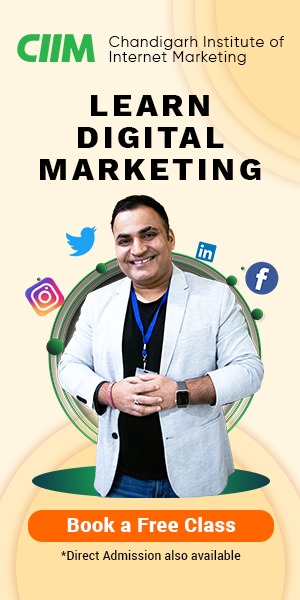 The business model of hotel aggregators is simple as they simply connect the guest (customer) with the hotel by listing hotels on their website and take a commission as their revenue. Many a times they work out on a deal with the hotels with a minimum order guarantee per month and hence are able to provide discounted rates and deals on the room rates compared to the rates provided by the hotels directly to a normal guest. This makes them lucrative for guests.
The way OYO Rooms operates is different from OTAs since they focus on co-branding. They are saying that they partner with zero to 2 star hotels and even guest houses, 'standardize' them and bring them customers through their site and apps.
This new segment operates on the asset-light business model, and is a sure disruptor for the traditional capital-weighed-down hospitality industry.
OYO's traction and market coverage has swiftly increased thanks also because of being listed with travel aggregators like Make MyTrip, Clear trip and hotels.com. Add app-based booking facility to this launched in September, and OYO seems set to expand faster beyond the 5000 rooms that it has now.
The Hospitality industry segment targeting small business travelers and budget tourists is eminently swift-cash, and that works in the favor of OYO, because revenues get realized quicker too.
OYO doesn't own any of these properties, and instead, invests in marketing and management quality improvement for the hotels under its fold. It's a win-win for OYO and the hotels, many of whom just don't have the network, knowledge or the budget for smart marketing, and they run empty. OYO helps them improve their yields.
But OYO will need not only to up its scale and size to finally begin making money, it will also have to bring in more stringent offline quality control mechanisms onboard to manage customer experience and keep the brand growing.
While some may say it's no great shakes, as one just needs to copy the AirBnB model. It's not easy in India, where there are no standards being followed by class B and C hotels; where the owners are not entirely professionally trained or oriented for the hospitality space, and where, it's not easy to get money to improve your hotel.
To OYO's credit, it seems to have created an understandable and compelling value proposition for partner hotels. Stayzilla and ZoRooms have joined the game, and OYO will certainly have to keep doing new and interesting things to stay ahead of the pack.
It can be anybody's guess, that after a year's good going, OYO can be in a great situation to get some big cash after a stake-sale. Unless there's some drastic mess, OYO looks sure to stay. It's time when Ritesh Agrawal needs to get down to the task of building the OYO organization into a compelling, high-quality unit, ready to handle the load of ten million+ customers.
Approach / Strategy adopted by OYO Rooms:
To retain its ranking and perform way above the competitors OYO is focusing on the mass as well as on digital marketing section aggressively for lead generation and customer acquisition. It is strategizing to use all means of social media by targeting potential customers based on their interest, behavior and other parameters which are readily available via digital marketing.
It has strong social media presence on Facebook with over 2.7 lakh fans and a Twitter following of over 8,000 followers. The brand claims to have over 1.5 million app downloads with a good number of active users. To fast track its growth, OYO Rooms is organizing several campaigns on social media platforms such as:
Dubsmash Contest
#AurKyaChahiye videos on Youtube.
Father's Day Celebration campaign, and IPL Final Verbal Combat.
Jai Hind was the most successful one that featured Bollywood actor Manoj Bajpai and Raveena Tandon.
The video fetched over 1 million views to the brand. Some of their recent endeavors areA Salute to the heroes of 1965 war and Oyo Explorer – Pune.

Results achieved by Oyo Rooms:
OYO's traction and market coverage has swiftly increased because of being listed with travel aggregators like Make MyTrip, Clear trip and com.
Launch of OYO café, OYO We for Women travelerS and OYO Premium for high-end customers
Tie-ups with major brands such as Airtel for wi-fi support, ZO rooms, Thomas Cook, Air Pegasus and Tourism and Hospitality Skill councils