Reliance Jio's Marketing Strategy and Case Study
Reliance Jio's Marketing Strategy and Case Study – Jio aims at creating an entire digital ecosystem, offering broadband services, applications, smart devices, and mobile telephony facilities. Its offerings range from a wide library of recorded and live music programs, television shows, sports programs to movies. Jio Money, Jio Play and Jio Join app are among the most popular Jio applications.
Founder

:
Dhirubhai Ambani
Founded

:
8 May 1973,

Maharashtra
Revenue

:
6.59 lakh crores INR (US$92 billion, 2020)
Jio customer acquisition Plan
Jio has appointed 50 customer acquisition and relationship managers who are hiring teams that will target to sign up 1 million users each in the first two months, said the person cited earlier. The company wants to get to 100 million users in 100 days.
What's reliance's strategy behind this?
Mukesh Ambani finally acknowledges the universal truth – globally consumers pay for either calls and texts, or data – they don't pay for both. This universal truth helps establish a new industry norm in reliance's policies. Mukesh also said Reliance is going to charge 1/10thof the standard in telecommunications charges.
What's absolutely free?
With every Reliance Jio sim, regardless of the package you buy, even the cheapest one, you get absolutely free:
Unlimited voice calls, to any number at all, local or STD
Absolutely no such thing as "roaming" or charges of roaming – same prices throughout India
Reliance Jio apps which will also free surfing of movies music and live TV free till December 2017
What else is extremely exciting about the plans?
If you opt for any plan above the base one, which is 150, so starting from the 500 rupees a month plans to more, you get:
Unlimited texts, local or STD
Unlimited high speed night time 4G usage
Students get an additional 25% data usage if they register their sim card on a student ID
What's the catch here?
There are obviously some catches and marked terms and conditions for everything that seems too good to be true. Here are few things you need to look out for:
Essentially the starter 150 rupees a month pack is good, but not marvelously great. The real brilliant pricing starts from the 500 rupees a month plans.
Reliance has a naughty network resulting in weak signals and call drops. Maybe that's something to keep in mind before switching.
All packs work for 28 days, not 31 days. So essentially, in the long run, you'd end up buying 13 packs a year and not 12. But that's the norm with all other brands too.
If you try to trick the system by tethering using a hack on your smartphone beyond your usage allowance of tethering, and if Reliance finds out, you could not only face legal action but also be banned from Reliance's networks for life.
Mukesh Ambani's Plan for JIO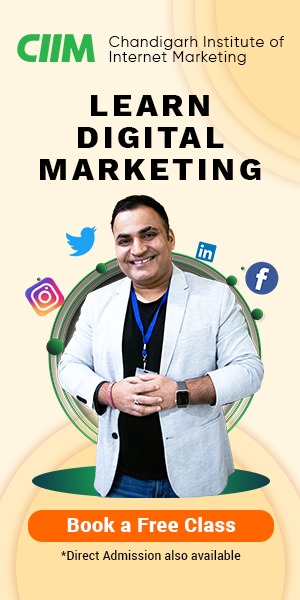 Billionaire Mukesh Ambani's Reliance Industries Ltd. plans to inject about 150 billion rupees ($2.2 billion) into its wireless unit as it prepares to take on peers such as Bharti Airtel Ltd. in the world's second-largest mobile phone market.
The unit, Reliance Jio Infocomm Ltd., will issue 15 billion new shares at 10 rupees each to existing shareholders, the India-based company said in an exchange filing late Monday, without saying how it would spend the money. The industrial group owns more than 99 percent of the affiliate, according to its 2015 annual report.
Ambani, India's richest person, is plowing more money into the wireless business as he prepares to shake up the country's crowded, indebted industry by introducing fourth-generation wireless services through Jio. The Reliance unit has been buying spectrum since 2010 under a plan to return this quarter to a market that now has more than 1 billion mobile subscribers.
Jio's capital expenditure now is "above 1 trillion rupees," not accounting for the payment for the spectrum pacts, Thakur said, adding Reliance Communications hasn't been paid anything for the spectrum agreements yet. Jio could evaluate options for sharing and trading airwaves with smaller carriers, Joint Chief Financial Officer Srikanth Venkatachari told reporters.
Reliance Jio is expected to get 80 million subscribers by March 2018, with more than half churning out of the top three operators, according to a Jan. 11 report by CLSA, "escalating the competition and impacting realisations." Billionaire Sunil Mittal, chairman of India's largest carrier Bharti, had said Jio's entry will shake
up the sector and trigger consolidation.
jIO Competitive pricing

Jio 4G data services are not intended to lure only the high-end customers but also focus on the low to mid range segments. These sections of the market are being targeted by offering all services at reasonable prices.
LYF smart phones are priced between Rs. 4,000 to Rs 19,000 which provides maximum off take, therefore helping Jio derive high returns.
Single-device country

The prices of LYF handsets have been determined considering that India is soon becoming a country where smart phone users prefer to perform most tasks on their cellular devices. Recently, Reliance Jio launched LYF WIND 1 which is one of the best mobile under 10000 under the LYF brand. From keeping a track of the latest news, watching movies, playing games, to reading books, the smart phone is becoming an all-encompassing device.
This very reason is the motivation behind Reliance Jio's attempt at creating affordable handsets and services that meet high-quality standards.
Jio services

Jio aims at creating an entire digital ecosystem, offering broadband services, applications, smart devices, and mobile telephony facilities. It's offerings range from a wide library of recorded and live music programs, television shows, sports programs to movies.
Jio Money and Jio Play are among the most popular Jio applications.
Jio Play

The Jio Play content streaming service allows users to conveniently catch up on their favorite TV shows. It allows uninterrupted entertainment without buffering videos and also provides a seven-day back-up of shows.
E-health services

Reliance Jio has recently entered into an association with a public health center in Punjab. The company's e-health services are currently being tested there. The goal is to create a platform wherein video calls can enable both medical examination and diagnosis of patients.
Reliance's stake

Titled as the biggest bet made in the telecom industry, the parent company – Reliance Industries Limited (RIL) has invested more than $ 22 billion in Jio. This investment helps Jio provide high-quality services due to its extensive 4G spectrum, advanced technology, and the widest accession of optical fiber network in the country.
A source stated that prior to the commercial launch, everything will be checked, and re-checked in order to eliminate all glitches and create a seamless experience.
Infrastructural support



Reliance Jio is equipped to offer data plans operating at speeds of 8 to 10 MBPS. The company has also invested in 500,000 sq.ft of data centers which are currently functioning in Noida, Nagpur, and Navi Mumbai. An additional 500,000 sq.ft of area will also become operational for the same prior to the commercial launch. These centers not only aid efficient storage of data but also act as servers for Jio applications.
The fifth-largest smart phone provider in India (within the first quarter after its launch), according to data by Counterpoint Research, Reliance Jio's commercial launch is much awaited.