How to Generate Real Estate Leads Using Digital Marketing
Generate Real Estate Leads Using Digital Marketing – In today's time of uncertainty, whenever a person's purchasing power is affected – say because of pandemics, unemployment, recession, etc. – the real estate market is among the first and worst hit industries. So, if you are a part of an industry that is so sensitive to external conditions beyond your control, it is high time that you, as a real estate agent, looked for better, cost-efficient methods of marketing that provides better leads, high return on investment (ROI) and a secured future.
A few interesting facts about the real estate market in India
Before heading on to the benefits and uses of digital marketing, let's first take a look at some interesting facts about this field:
Real estate is the second largest employment sector in India
The Indian real estate market is among the most preferred countries for investment in the Asia Pacific
India absorbed roughly 35 million sq. ft. for office spaces in 2015
The Indian real estate market size was expected to grow to $180bn by the end of 2020, had it not been affected by the COVID-19 outbreak.
Benefits of digital marketing for real estate companies, dealers and agents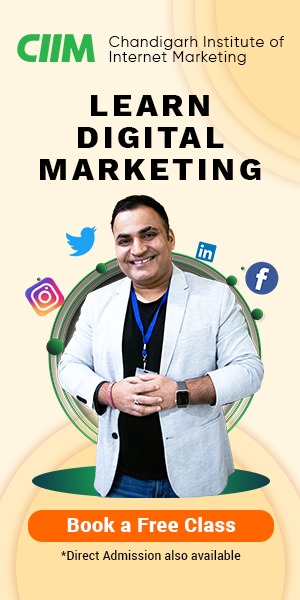 With so many people out there with established names and reputations, it is hard to make a mark, especially if you are a new or emerging player in the industry. However, with digital marketing, you can turn the odds in your favour and enjoy an edge over other conventional players. Here's how digital marketing can benefit individuals working in the field of buying, selling and renting properties:
Digital Marketing helps generate brand awareness
These days, the search for a new home and workplace with all amenities begins online. And if you do not have a strong brand presence through your website, social media channels and YouTube, you are at a loss. Don't worry though; digital marketing can come to your aid.
Targeting potential customers is easy and cost-effective
With Google and social media pay-per-click (PPC) ads, you spend every penny only on those who are looking for real-estate services. This gives you a great deal of flexibility and value for your budget.
With conventional modes of marketing such as newspaper and radio ads, you may become a victim of limited visibility. With digital marketing, however, you can gain national and international exposure for your real estate firm, without going anywhere, right through your computer and that too at budget-friendly prices.
Generate a constant lead pipeline
As a real-estate agent, it is imperative that you keep getting a constant flow of leads pouring in. Once you have a good number of leads at your disposal, you can just put your sales and communication skills into force and win loyal customers.
Keep real-time track of all your marketing methods
Conventional marketing methods take a long time to generate any promising result, and there is perhaps no way to track their performance in real time. As a real estate agent, it will be immensely useful if one can track ad performances in real time – and digital marketing does just that!
Stay ahead of your competitors
Many small-scale real estate firms and agents still resort to old and somewhat outdated marketing techniques such as cold calling, pamphlet distribution, etc for lead generation. But, since you will be following the latest digital marketing techniques, you will always have an edge over them.
How to generate more real estate leads with digital marketing
The below-mentioned digital marketing methods have proven to be really effective in terms of real estate lead generation. Take a look at each of them:
Pay-per-click advertisement (PPC)
PPC advertisement has stood the test of time, and even to this date remains a great option for generating quality leads at an affordable price. Both Google and social media ads work on this model, which implies that advertisers only pay when a user engages with their ads.
Since more than 90% of buyers do some sort of online research before finding the right abode, PPC ads can bring in quality leads that shouldn't be hard to convert into a customer.
Drop emails
Email campaigns have always been a valuable tool for digital marketers. Through emails, you can maintain an amiable relationship with your existing clients and even entice new ones into buying your services.
According to digital marketing firm Smart Insights, the average email opening rate in the real estate business is 27%. This is a quite convincing figure considering the menace of spam which forces each user to doubt almost every mail that they get in their inbox.
Create interactive, user-friendly landing pages and websites
If on clicking upon an ad, the user lands on a page or a website that has a poor user-interface, it is highly likely that you are going to miss out on some decent business. Therefore, before you begin to advertise, make sure that your web pages leave a lasting impression.
Video content is more likely to get customers as compared to mere text and images. As someone from the real estate world, you can catch the attention of many potential buyers if you give them a good sneak-peek into the properties listed for selling through a virtual tour.
You can use popular video platforms such as YouTube for this purpose and then share them across your social media channels and embed it in your website's pages or property listings.
Devote time to social media
Creating successful social media campaigns is an art in itself and not much people excel at it. You should ideally carry out a thorough research about the market and your target audience before running a lead-generation campaign.
Furthermore, the banners and text content that you share on social media shouldn't straightaway point to the fact that you are selling things. Interact with your audience, create content that generates interest and engagement even if it is not related with your business; run polls so that you can understand the requirements of people better; pay attention to their expectations and budget and deliver customized solutions. Gaining a good reputation on social media is a must for every business that wishes to enjoy long-term success.
Follow the best SEO practices
Through the ideal search engine optimization (SEO) practices, you can make sure that the ranking of your website improves with each passing day. If, with time, your website begins to rank on the first page of Google search results, you can be certain of a continuous flow of high-quality leads.
For beginners, SEO optimized, informative content and quality backlinks can go a long way in improving search ranks. For more advanced SEO strategies for lead generation, we recommend undergoing CIIM's SEO course.
When people have any question or query, they either ask their friends or browser the internet for a solution. With the latter option though, people often land up on various blogs, which answer their questions in detail with additional tips and tricks.
For effective lead generation, make sure that you are also active on your blog with detailed answers to all common queries that buyers may have before purchasing a flat or an apartment. If the users find it useful and spend time on it, Google will naturally provide a push to your ranking, thus making it even more visible.

Conclusion
Real estate businesses can generate huge profits with the help of digital marketing, especially through Google and social media ads. If you too want to expand your real estate business, feel free to get in touch with our counsellors. Once you have shared your exact expectation and objective of the course, our counsellors will make a customized course for you, covering all the necessary modules.
Wishing you the best of luck for your real estate venture!