Lovely University Success Story and Case Study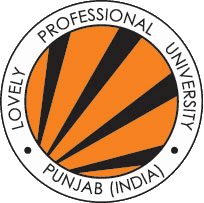 Lovely Professional University: Success Story and Journey – Lovely Professional University (LPU), spread across 600 acres of land, is amongst one of the most premium universities in not only Punjab but entire India. The university has more than 150 societies wherein students can enrol on the basis of their interests and passions.
However, the success that LPU is now enjoying didn't come over night. Although an interesting one, the story of the founders is a typical rags-to-riches journey. In this article, we will take a detailed look at the success and journey of Lovely Professional University and its founders.
Table of Contents
:
Starting from a sweets shop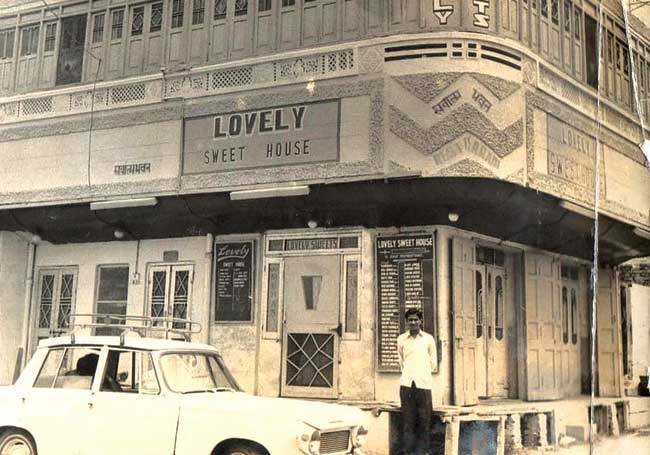 Baldev Raj Mittal was a military contractor in Rajasthan. Owing to his profession, the entire family had to move with the regiment, every two years. To secure the future of his children, Baldev Raj Mittal decided to open a sweet shop in the Jalandhar Cantonment area in the year 1961. His eldest son, Ramesh Mittal dropped out of Class 11 to help his father in the business.
Despite tough competition, Baldev's "Lovely Sweets", a small 10X10 shop, was a hit. The shop changed two locations before becoming the city's largest sweet shop in 1986. Today, they are enjoying a monopoly in the field and have expanded their business into a number of sectors, such as education, packaged food, greeting cards, automobile dealership, eggless baking, etc.
Baldev Raj Mittal, however, passed away in 2004. The business has been since taken care of by his sons and grandsons.
The Lovely Group business t
imeline
1961

–

Lovely

Sweets opens up in Jalandhar cantonment

1986

–

Opens up first flagship store in Jalandhar city

1991

–

Lovely

Autos begins operations in automobile dealerships with Bajaj Autos

1996

–

Lovely Autos enters into Maruti Suzuki car dealership business

2001

–

Establishes

India's largest private university, Lovely Professional University

2012

–

Inaugurates Lovely Sweets Mal

l, which is dedicated to sweets and gift items for weddings and other festive occasions

2014

–

Opens up Lovely Bake Studio, which is regarded as India'

s first-of-a-kind

eggless baking

studio.
The vision of educating the masses
After enjoying years of success with the sweets and automobile dealership business, The Lovely Group was looking for ways using which they could also give back to the society. So they came up with the idea of opening up a college; as a result, they set up their first institution on a 3.5 acre land in Phagwara, Punjab, in 2001. The college became a deemed university four years later.
After becoming an independent University, the management introduced more courses, announced partnerships and collaboration with many prestigious universities abroad. Notably, they were the first in Punjab to apply for the status of attaining a private university.
Lovely Professional University i
nfrastructure
LPU's world-class infrastructure comes loaded with many modern-day features and amenities that are hard to find in other similar universities. Spread across 600 acres, LPU boasts specialized labs set up in collaboration with Intel, Google, SAP, and CISCO; the country's largest auditorium; smart classrooms, a student-run hotel, an Olympics-ready sports complex, a shopping mall and a hospital. Many of the 3600+ faculty members boast some sort of educational or professional background from well-known universities' such as IIT, NIT, Stanford and Harvard.
Make dream
s
come true with LPUNEST
Any individual who wishes to secure an admission at Lovely Professional University
can take up LPU's National Entrance and Scholarship test (NEST). This online mode examination is conducted in over 200 cities across India. The candidates who score well in the test can receive merit-based scholarships of up to INR 5 lakhs.
The
rise of the t
hird generation of the
Mittal Family
Late Baldev Raj Mittal has five grandsons- Amit, Aman, Shaishav, Vaibhav and Pratham. All five of them have been leading different verticals within the Lovely Group. While Amit Mittal joined the automobile division after completing his MBA from New Delhi institute of Management, Aman Mittal oversees LPU's division of international affairs.
Shaishav and Vaibhav also joined the business in the year 2009. While the former is heading the sweets division, the latter is leading the group's ecommerce ventures. Meanwhile, Pratham, who has completed his engineering from the University of Pennsylvania, is busy with his startup 'Venture Pact'. Notably, the startup, launched in 2012, is an online marketplace for B2B software services in the United States.
The lovely group is now into competitive exam preparation and the FMCG retail niche as well through its Lovely Academy and Lovely Wannabuy stores, respectively. By the year 2025, LPU is aiming to be one of the top 200 global universities.
The Lovel
y Group completes 60
years of
successful
operation
2021 marks the completion of 60 years of successful operation of the Lovely Group, the journey of which began with a sweets shop in Jalandhar. Be it LPU or any other venture of the Lovely Group, the family has always abided by the vision of late Baldev Raj Mittal. In an interview, Amit Mittal shared that the founder always believed in keeping the goals clear and breaking down the approach to achieve it in small realistic steps.
The future of Lovely Professional University
(LPU)
Presently, more than 40,000 individuals from 28 states, 8 union territories and 50+ countries are pursuing their respective courses from LPU. The university expects to get at least twice the number of students on board by the end of 2025. Meanwhile, the university also plans to add more hands-on courses, expand their partner network and host more seminars, workshops and events.
Conclusion
The annual turnover of the Lovely Group is estimated to be at INR 850 crores. The business which started off with a sweets shop appears to be in the safe hands of the successors of the family. "We are the type of family that takes business home. All of us have long working hours and even when we are at home we talk about business.

However, we need to learn separating the two as we move ahead towards a 'lovelier' future," said Naresh Mittal in an interview.
Thank you for reading this post. Stay tuned for more case studies and success stories!