Elon Musk Success Story and Case Study – Elon Musk has become a household name, gaining even more global recognition when he surpassed Jeff Bezos as the richest man in the world – although briefly – with a net worth of $185 billion in January 2021. The founder of Tesla and SpaceX, Musk moved to the top of the richest men list after a huge increase in Tesla's share price, resulting in the company hitting a market value of $700bn.
In this post, we will take a detailed look at the life and business success of one of the most revered entrepreneurs of the modern time.
Table of Contents
:
Early life and Family Background
Born to an engineer father and a model mother in Pretoria in 1971, Elon Reeve Musk was the oldest of three siblings. His sister Tosca Musk is an award-winning filmmaker and his brother Kimbal is a venture capitalist and an environmentalist.
Post the divorce of his parents, Elon musk stayed primarily with his father. At school, Musk became a 'hot' target of bullies; as a result, he refrained from interacting with others and spent the majority of his time reading, especially comic books. Time and again, in many interviews, Musk has said that he doesn't want his kids to undergo the same adversities that he did.
By the age of 10, Musk had developed an interest in programming – thanks to his home computer, a Commodore VIC – 20. In the years that followed, Musk created a space-invader themed video game named 'Blaster', which he sold for $500 to a popular magazine at the time, named PC and Office Technology.
Higher Education
At 17, Musk immigrated to Canada to avoid serving in the South African military. He later obtained the citizenship of Canada through his mother. In Canada, Musk enrolled in Queen's University in Kingston, where he met his former wife, Justine. The couple had 5 kids together – twins and triplets – before filing for divorce in 2008.
Musk earned a Bachelor of Science in Physics and a Bachelor of Arts in Economics from Wharton School. He was 24 when he started attending Stanford University for a Ph.D. in applied Physics. However, he abandoned the doctorate program after just 2 days and began chasing his entrepreneurial dreams.
Humble Beginnings
With $28,000 in his pocket and the support of his brother Kimbal, Elon Musk started a web software company named Zip 2, which was aimed at helping newspapers develop online city guides. Compaq's Alta Vista search engine, however, acquired Zip 2 for roughly $340 million in 1999.
Elon Musk used the money received from this deal to launch another website X (.com) with the intention of shaping the future of banking. X was later merged with another company named Confinity and the resulting company came to be known as PayPal. Reportedly, Elon Musk was fired over a dispute to switch PayPal's servers. When EBay purchased PayPal for $1.5 billion in 2002, Musk made $160 million from the deal.
SpaceX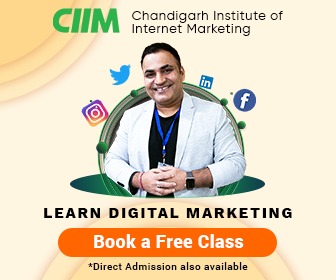 There was no stopping for Musk at this point. With the wealth acquired from the PayPal deal, Musk began to work on his space exploration technologies project. Musk intended to send payloads and humans to Mars; for this, he attempted to purchase refurbished Russian ballistic missiles. However, they were proving to be very expensive and Musk was finding it hard to deal with Russian officials. So he came up with his own spacecraft design and manufacturing company and named it SpaceX. Notably, Space X's Falcon 1 failed to reach the orbit thrice and made it in the fourth attempt.
When SpaceX was hard on cash in 2008, NASA awarded a $1.6 billion contract to the former to fly supplies to the International Space Station (ISS), a program now referred to as Commercial Resupply Services.
Besides Flying to Mars, another important goal for SpaceX is reusability. Over 50 SpaceX boosters have flown back to Earth, some of which have already been refurbished for upcoming flights. Elon Musk is of the belief that reusability will considerably bring down the cost of flying to the orbit – whether it is people or cargo. Notably, a typical Falcon 9 launch costs $50-$60 million, which is quite cheaper as 
compared to similar space vehicles in its category.
Starlink –
Internet t
hrough Satellites
SpaceX is now aiming to bring high-speed internet to users globally, through a constellation of low-orbit satellites. With this innovative approach, Musk is building the revenue streams necessary to fund his dream to create a vehicle capable of going to Mars. That vehicle, reportedly known as 'Starship', is a massive rocket in prototype form at SpaceX's remote facility in Texas.
Tesla
Another feather in Elon Musk's cap is of course Electric car and solar energy company Tesla. The company was co-founded by engineers Martin Eberhard and Marc Tarpenning. Notably, Musk played a significant role in designing the first electric car: Roadster. In 2007, Eberhard was ousted from the company following a string of disagreements. The same year Musk seized management control and became the CEO and Product Architect of Tesla Motors. Under Musk, Tesla has indeed become one of the most reputed car brands.
Besides cars, Tesla also maintains a strong presence in the solar energy sector. Tesla acquired a clean energy services company named SolarCity, which was founded in the year 2006. It manufactures two rechargeable solar batteries, used for stationary energy storage purposes.
In spite of heavy fluctuations on the Wall Street, Tesla usually crosses the $100 billion valuation mark.
Elon Musk Work E
thics
In many interviews, Musk has emphasized the need to make the best out his every waking hour. His relentless work ethic includes working 80-120 hours each week and focusing all energy and efforts to accomplish the task even if the odds are heavily out of his favour. One of his quotes sums up his work ethics very well:
"Work like hell. I mean you just have to put in 80 to 100 hour weeks every week. This improves the chances of success. If others are putting in 40 hour workweeks and you're putting in 100 hour workweeks, then even if you're doing the same thing, you know you would achieve it in just 4 months what it takes them a year to accomplish."
The Bottom Line
Elon Musk's life has been quite an eventful one. From being bullied at school to becoming the world's richest man at one point in time. On the other hand, he has been quite a controversial figure, often stirring up storms on twitter. Nevertheless,

he is courageous and a visionary who is always on the lookout of emerging technologies that can shape the future and make our lives better. His early interests in reading, science fiction, philosophy and comic books are quite evident from his sense of idealism and concern with the human progress. All of us can learn something from this real-life "Iron Man".
happy reading 🙂
Read More