Vedantu Case Study and Success Story – Every startup has a story behind it – sometimes motivational, other times heart-wrenching. In either case, however, we come face to face with the fact that launching and running a successful startup takes strength, courage, knowledge, wisdom, innovation and a never-ending zeal to succeed and grow.
So is the case with online-learning portal Vedantu, which has made a huge name for itself in recent times through well-planned, aggressive marketing strategies that have reached the masses. In this post, we will take a look at Vedantu's success story and marketing strategies through a case study.
Table of Contents:
The
background of the f
ounders
The men behind Vedantu are four former IITians – Vamsi Krishna, Pulkit Jain, Saurabh Saxena and Anand Prakash. Although Vedantu was founded in the year 2014, it wasn't the group's first venture in the education sector.
Before Vedantu, the 4 friends first came together with an IIT exam preparation academy named Lakshya, in Patiala, Punjab. The USP of Lakshya was that most of its trainers were former IITians. After 6 years of successful operation, Lakshya was acquired by MT Educare, better known as Mahesh Tutorials.
The launch of Vedantu
After saying goodbye to Lakshya, the founders began to work on an education platform that could reach millions through the internet. As a result, Vedantu came to  
life in the year 2014 with the vision to "solve the challenges and problems of the offline learning model via a holistic online portal".
Vedantu is basically made up of two terms 'Veda' and 'Tantu', which translate to 'knowledge' and 'network', respectively. Today, Vedantu claims to be the 1st company to begin interactive, live online learning for all classes – starting from kindergarten to 12th standard (K-12). The portal covers the syllabus of all major boards and other competition exams such as NEET and JEE.
Introducing WAVE
learning platform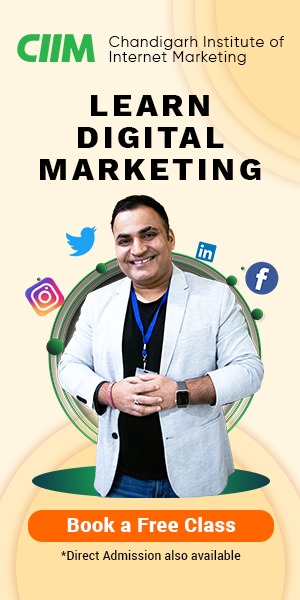 WAVE, which stands for Whiteboard Audio Video Environment, uses artificial intelligence and machine learning to personalize the experience for each student by adding functionalities that make topics highly engaging and fun. Notably, Vedantu has enjoyed really high engagement rate since the launch of this platform in June 2019. The following features of WAVE platform have played an important role in Vedantu's success:
With WAVE, teachers can run live quizzes in a game-type format. Students can see their rankings on live leaderboard, pushing them to perform better in case they are lagging behind. This feature proves highly effective keeping in mind the present-day competition exams where students have to answer questions as fast as possible.

Through WAVE, multiple trainers can remain online during a class and help the primary teacher in answering student's doubts. Assistant teachers can take up every doubt and answer specifically to the student asking it; meanwhile, the primary teacher can address the most common doubts that assistants report to them.

WAVE has introduced another innovative feature named Hotspot, using which teachers can make any part of the teaching screen clickable for students. This helps them capture student's response/feedback during the concept teaching process.

WAVE stores all these engagement insights and makes them available to trainers at the end of every class. Based on the insights, the trainers get a fair idea whether the students learned the concepts clearly or if a revision class is required.
Vedantu has been granted an extremely comprehensive IP patent for the algorithms behind the WAVE learning platform, in the United States. Notably, the technology records every click and interaction during a live class. It also captures a student's facial expressions during the entire class.
R
ecord users during COVID-19 lockdown
Online education sector was among the top gainers in May 2020, when the nation was slowly coming out of the lockdown. Vedantu witnessed a 220% growth in the number of users from March – May. Furthermore, it surpassed the watch time of 1 billion minutes across its platform and channels. In terms of sales, the interactive learning platform's revenue in May grew by more than 80%, over the preceding month.
Vedantu's F
unding
So far, Vedantu has raised about $200 million through many funding rounds. The company gained a lot of investors in the year 2020 itself. Here is Vedantu's funding timeline:
February 2020: Raised $24 million in a funding round headed by GGV Capital

April 2020

, Week 2

:

Raised $12.5 million during its Series C1 round

led by Chinese venture capital firm Legend Capital

April 2020, Week 3:

Raised $6.8 million in new funding round led by South Kor

ea based KB Global

.

July 2020: Raised $100 million in Series D funding, led by US-based Coatue Management.
Vedantu acquires doubt-solving portal InstaSolv
Vedantu's first acquisition came in February 2021 – 7 years after its inception. The online learning platform acquired doubt-solving app InstaSolv for an undisclosed amount. Notably, last year, Vedantu had invested $2 million in InstaSolv as part of the latter's pre-Series A funding round.
This acquisition will help Vedantu strengthen its instant doubt-solving capabilities. Through the new platform, trainers will address doubts over chats and messages. Furthermore, it will also help Vedantu grow in smaller towns where access to quality teachers has been a persisting challenge.
Vedantu Marketing Strategy
The Bengaluru-based platform has been aggressively promoting itself since the coronavirus outbreak in March 2020. Through effective digital marketing campaigns such as Google Ads, Social Media Ads and Video Marketing, the company has gained an overwhelming number of users in a short course of time.
Sponsoring Kaun Banega Crorepati (KBC) Season 12
As part of its aggressive marketing campaigns, Vedantu went one step ahead by announcing collaboration with KBC season 12. The company witnessed a record number of play store downloads with this collaboration.In fact, students registered with Vedantu even got the chance to participate in the final weeks of the quiz show.
The Bottom Line
The market for online learning is highly competitive with the likes of BYJU's, Vedantu and Unacademy taking up the majority of the market share. There are a number of other emerging companies in the field; as a result, we may see saturation in the Indian Online education field any time soon.
Read More