Flipkart Success Story and Case Study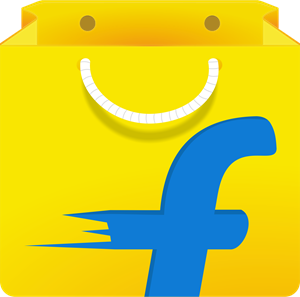 Flipkart Success Story and Case Study – Launching a startup is perhaps every youth's dream these days, but only a few possess the right mindset, strength and courage to do so. If we ask you to name a few successful startup stories, we are sure that the names 'Flipkart', 'Sachin Bansal' and 'Binny Bansal' will cross your mind.
In this article, we will take a detailed look at the case study and success story of e-commerce giant Flipkart, which has inspired thousands of budding entrepreneurs to go after their dreams even if the path is full of problems, obstacles and initial disappointments.
Table of Contents
:
How
was Flipkart founded?
The founders of Flipkart – Sachin Bansal and Binny Bansal – are former IIT Delhi graduates. They left their lucrative jobs at Amazon to achieve their entrepreneurial dreams. As a result, Flipkart was launched in October of 2007, with the aim of selling books online.
The plan was simple – customers would place an order for books through Flipkart and get them delivered right at their doorstep. They started their journey from a 2-bedroom apartment and made just 20 shipments in its debut year. Reportedly, the company was set up with just 4 lakh rupees and now its valuation has been estimated to be roughly $24.9 billion.
No, F
lipkart f
ounders Sachin and Binny are not brothers
Although the two founders share the same last name, they are not related. Also, both of them have done their graduation from the same college but they were a batch apart and weren't classmates. Their first meeting happened at the common Amazon office, which was running a technology development centre in the southern city since 2004.
Sachin was the one who came up with big ideas and a long-term vision while Binny took care of the implementation part. Together, they were bound for glory which they eventually received before parting ways in 2018.
Flipkart
Strategic Expansion
Flipkart opened up its first office in Bengaluru in the year 2008. This was followed by new offices in Delhi and Mumbai in 2009. The same year the ambitious startup got its first capital investment of $1 million from Accel Partners, a well-known investment firm. By the end of 2009, the company had nearly 150 employees.
Here'
s a timeline of the
flow
of funds
that helped Flipkart grow: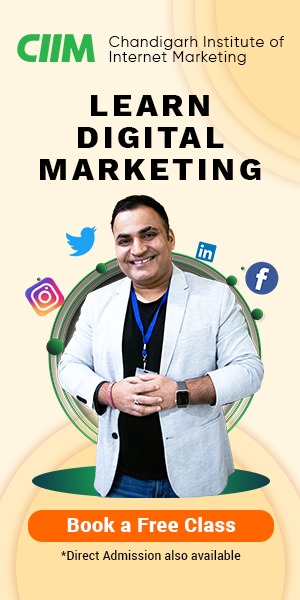 2010-11: The company raised $20 million from Tiger Global and began talks with American growth equity firm General Atlantic.
2012: Flipkart announced a $150 million funding round led by South Africa-based tech majors named Naspers. By this time Flipkart had a valuation of $1 billion, thus becoming a part of the Unicorn startup club!
2013: The company again raised a sum of $200 million from its existing investors. Another $160 million was raised from Sofina, Morgan Stanley, Dragoneer and Vulcan capital. In this period, Flipkart had an estimated valuation of nearly $1.6 billion.
2014: Flipkart acquired Myntra for nearly $280 million. It then raised $210 million from DST Global. The valuation was recorded at $2.6 billion.
2014: The same year Flipkart witnessed a $1 billion funding round from GIC Singapore. As a result, the company valuation shot up to $7 billion within 3 months.
2014: In another round, the company raised as many as $700 million from hedge funds such as Steadview Capital, Greenoaks, sovereign wealth fund Qatar Investment Authority, T Rowe Price. The valuation at this point stood at an enormous $11 billion.
2015: Flipkart reached a landmark valuation at $15.5 billion. It again raised roughly $700 million from its investors.
2016: Flipkart would like to forget this year as the company witnessed the first big markdown by a Mutual Fund (Morgan Stanley). The valuation came down to $11 billion.
2016: Flipkart kept receiving continuous markdowns by a number of mutual fund investors such as T Rowe Price, Vanguard and Fidelity.
2016: A Morgan Stanley Mutual Fund made a significant cut to the value of its Flipkart shares. As a result, the valuation witnessed a further drop to $5.6 billion.
2018: Walmart acquired 77% stake in Flipkart for $16 billion.
Cashin
g on the Cash On Delivery Payment (COD) option
Flipkart was among the first major e-commerce players in India to introduce the cash on delivery option for its customers in 2010. There are many reasons as to why cash on delivery plays an important role in the e-commerce sector. For instance:
Helps develop a sense of trust
When Flipkart started operating in the country, it knew that people will be doubtful about any kind of scam or loss if they stuck to prepaid orders. So they introduced cash on delivery (COD) payment option so that people can place orders with trust, without any fear of losing money.
No dependency on payment cards
This point is especially valid for deliveries in rural or sub-urban areas, where people still rely heavily on cash for any kind of transaction.

Allows some time to gather money for payment
Sometimes e-commerce companies like Flipkart launch exciting offers which are very hard to ignore for people fond of online shopping. Choosing cash on delivery gives them some time to gather cash so that they do not miss out on the limited-time offer.
The
Challenges
faced
by Flipkart
The term e-commerce was almost unknown when Flipkart launched its ambitious startup. Many market experts dismissed online shopping as a western concept, stating that Indian customers wanted to 'touch and feel' whatever they buy. Here are a number of challenges that the company came across in its long journey:
Supply Chain and Logistics
In order to procure products from thousands of sellers, maintain inventory and ensure timely delivery, an effective supply chain and logistics network was the first challenge that Flipkart had to endure.
Reverse logistics is still a major issue for the company as more than 15% of shipments are returned by customers for a number of reasons. These bring huge losses to the company.
Managing Inventory
Flipkart has major warehouses across many cities, especially metropolitan areas, such as Bengaluru, Mumbai, Kolkata, Chennai, Delhi, Noida, and many other cities. Furthermore, they have small regional distribution centres in over 600 locations. With Flipkart's "F-Assured" program, you can expect to get quality products delivered as the company practices strict quality checks before shipping any item from its warehouse.
Cash On Delivery Issues
COD does have many benefits for customers, but it indeed puts burden on e-commerce firms such as Flipkart. Many customers return the product without paying; and the company ends up losing all the money spent on procuring, storing and shipping the product. That is why prepaid payment options are always favourite among sellers listed on Flipkart.
Managing vendors
and Logistics Provider
Managing lakhs of sellers on a platform is a herculean task in itself. Added to that is the issue of managing all logistics service providers (LSPs), if the company is dependent on 3rd party services. Flipkart, however, has its in-house logistics company, named Ekart, which ensures smooth and on-time deliveries.
Funding Issues
For any startup to prosper, a continuous flow of funds is a must. These funds not only aid improving existing services and facilities but also help the companies to bring new, innovative ideas to reality. Fortunately for Flipkart, there hasn't been any shortage of funds, as seen in the timeline mentioned above.
Tough Competition from
rival
Amazon India
When Amazon entered the online shopping market in India in 2013, many experts feared that it may attract Flipkart's loyal customers with great service, offers, international brand value, video streaming services and no shortage of funds. However, despite Amazon being a threat, Flipkart is still the largest online retailer in India as of 2019 with a market share of 31.9%, while Amazon India is following closely with a share of 31.2%.
The festive season in India often becomes a hot battleground for these two giants as they offer great deals to customers in the form of Flipkart Big Billion Days and Amazon Great Indian Festival.
Changes in Leadership
Co-Founder Sachin Bansal quit as the CEO of Flipkart in 2016, presumably due to performance-oriented issues. He was succeeded by Binny Bansal as the former took over the position of Executive Chairman.
In the year 2017, Kalyan Krishnamurthy took charge as the new CEO of Flipkart. He was previously an executive in Flipkart investor, Tiger Global. Upon Krishnamurthy's appointment, Binny Bansal became CEO of the entire group which includes portals such as Myntra-Jabong, PhonePe and logistics company Ekart.
Flipkart Acquisitions
Flipkart bought online apparel portal Myntra for roughly $300 million in the year 2014. Two years later, they acquired online fashion retailer Jabong in a deal worth $70 million.
The same year Flipkart acquired digital payments startup PhonePe. It also acquired Ebay India in exchange for an equity stake. Ebay also agreed to make a $500 million investment in its business before handing it over to Flipkart in 2017.
The Flipkart reward program – Flipkart Plus
Whenever you shop on Flipkart, the company rewards you with 2 Super Coins for every 100 rupees spent. As soon as you collect 200 Super Coins, you can use them to become a plus member – and the best part is that the coins will not be deducted. You can use these coins to get heavy discounts on Flipkart products and other products and services offered by partner companies. With Flipkart Plus membership, the company offers you the following benefits:
Free and Fast Delivery

Early access to big billion day sales

Redeem coins for rewards

Superior customer support
Flipkart Failures
Failures are meant for growth. If a company does not embrace its failures as much as its successes, they are bound for long-term loss. Flipkart too has had its fair share of failures, which have been listed below:
Flyte
Flipkart tried to get into the online music streaming business in 2011. For this purpose, they acquired a digital content platform named Mime360. Flyte was launched in the year 2012; however, with tough competition from existing portals offering free services and the problem posed by piracy, Flyte had to shut down in 2013.
PayZippy
Before Flipkart acquired PhonePe, it tried experimenting with a payment gateway named PayZippy in 2013. The project failed miserably as the payment gateway was unable to bring merchants on-board. It was shut in 2014.
Going A
pp-only for mobile users
In order to push mobile users to download their apps, Flipkart blocked them from accessing their website and prompted them to download the app. The move was apparently backfiring and therefore Flipkart had to reinstate the mobile website.
Conclusion
If you look closely at the journey of India's home-grown e-commerce giant Flipkart, you will see that the company never lost faith in its investors and customers. Despite tough competition from arch rivals Amazon, the company has been going strong despite many major changes in leadership in the past few years.

The $16 billion backing by Walmart has proven to be a huge turning point, although it meant the ousting of co-founder Sachin Bansal. In terms of revenue, the Big Billion Days are performing quite well than its competitors.
E-commerce has become a huge part of our daily lives. Owing to the number of job opportunities and huge business scope that the sector provides, every individual should take up a course in e-commerce marketing.
Thanks for reading 🙂